James John 

~ The Founder of St. Johns
St. Johns was named after a reclusive hermit by the name of James "Jimmy" John (1809 - 1886). John was born in the small town of Donnelsville, Ohio, about 10 miles west of Springfield. He was the second oldest child in a family of three surviving children, two boys and a girl, but was orphaned when he was just four upon his mothers death in 1813. He was raised by his maternal grandparents.
As a youth he worked as a deck hand on the Mississippi river, and in various other pursuits, including that of a small-time farmer, teamster, and construction worker. His brother and sister settled down at an early age to raising their respective families in Indiana and Ohio, but John, a widower after seven months of marriage, didn't settle down permanently until he reached Linnton in January 1844.
John was secretive about his past and revealed little of the explorations that took him first to Sacramento, California and then, in the summer of 1842, to Oregon. He followed a trail approximating Interstate Highway I-5 in the company of Francis Ermatinger of the Hudson's Bay Company. He took room and board for several months from William M. Doughty, one of the famous Tualatin Valley mountain men, who lived just south of the present town of Gaston. He started two farms on the Tualatin Plains, the first was north of Gaston and the second was less than two miles from Forest Grove.
The first farm was only modestly developed and the proceeds from its sale was used to start the second. It was while growing turnips at the second farm that he met Morton M. McCarver who persuaded him to move to Linnton.
This was a new settlement that had just been founded by McCarver and Peter H. Burnett during the winter of 1843 -1844. John purchased a town lot and built a warehouse. The warehouse appears to have been promptly leased to the Hudson's Bay Company and was used by them for the storage of wheat which they had purchased from the Tualatin Plains.
John soon realized that Portland, not Linnton was to be the center of navigation on the Willamette River. Linnton had limited prospects for growth because of the fact that it was pressed against the rocky and steep foothills. The entire community was abandoned during the Great Gold Rush of 1848. This was not the same Linnton of today but a predecessor town located opposite the south point of Sauvie Island.
John reluctantly moved across the river in the winter of 1845 -1846, filing his land claim on March 25, 1846. His hope was to create a twin city to Linnton. John platted "St. Johns on the Willamette" on October 7, 1852 and the predecessor to the present town of St. Johns came into being. The original townsite lay adjacent to the river and was bounded by Burlington Avenue on the north (Washington Street) and Richmond Avenue on the south (Main Street). It was only 4 blocks along the waterfront and 2 1/2 blocks in depth. In time two additional parcels of land would be added.
William S. Ladd built the first brick building in Portland in 1853. It is believed John's store building was also built about the same time at the foot of what is now Burlington Avenue. His brick home, which lay adjacent to his store, was built built prior to 1857. Samuel R. Holcolm, helped build this house. It was from this location that John operated a ferry from his waterfront property as well as maintained a one-room store.
Any male U.S. citizen over 18 years of age who settled in the Oregon territory prior to December, 1850 was entitled to receive a donation land grant of 320 acres. If he was married his wife would be entitled to 320 acres as well. It was stipulated that the land must be cultivated for four years in order to qualify for ownership.
John was not the first one to settle on the Peninsula. James and Sarah Loomis had arrived in the area prior to September, 1844. By May of 1846 they had been awarded possession of 640 acres of land.
James Loomis in mid-October of 1854 traveled to Salem, now the capital of the Oregon territory, to record his permanent claim on the property. Later that month he was to return to Salem along with James John and Frederick H. Ramsey who acted as witnesses. The Loomis claim was bordered on the south by what is today North St. Johns Avenue, to the east boundary of Pier Park, north to the Columbia Slough, then west parallel with North Burgard Road to the Willamette River.
John at various times kept diaries of his life's events and adventures. Unfortunately for someone trying to follow them now they take a bit of deciphering. John never mentioned names. He referred to his acquaintances as 'them' and 'they' and 'him' and 'he'. He never referred to people by their proper names. John knew who he was talking about but for whatever reason didn't care that others who might come across his diary wouldn't know. If you don't mention names then you can certainly avoid implicating yourself in the process.
In one particular diary entry John mentions that two men had done something. What they had done was something neither should have boosted about. There was speculation by one historian that John was one of the two men he referred to.
John was 77 when he died at his home on May 27, 1886. John's Last Will and Testament, dated March 14, 1883 was prepared by John Catlin. He decreed that all proceeds from his estate be used to establish free schools for the children of the area and that the money should never be used to promote in those schools any one doctrine or religion "one more than another". He was buried in a pauper's grave at the Columbian Cemetery, which was not marked until 1909.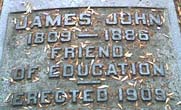 The will was contested by his greedy nieces and nephews, primarily the children of his deceased brother, who contended he was insane and that his will was not properly drawn. It was many years before the dust of the litigation finally settled.
John was a small, quiet man, with a keen, but dry, sense of humor. A man educated far beyond the average person of his day. He often spoke for the future of St. Johns.
People who know him were divided in their opinions. Some called him friend, but others saw him as an 'eccentric', a 'recluse' and a 'demijohn'. He seemed to get along best in his later years with children.
John was generous to a fault, especially where women were concerned. He had a great liking for all the little children living near his home. They often visited with him. He remembered their birthdays and gave them small gifts on this special occasion, exacting a kiss in exchange from the girls.
Two schools in the area came to be named after John. The school now known as Roosevelt High School, was originally "James John High School". The other school bearing his name is "James John School", an elementary school.
Seeing a need to establish it's own local government the community incorporated on February 19, 1903. It survived on it's own until requesting annexation to the City of Portland. Merger ballots for the City of St. Johns and the town of Linnton were held June 7,1915. Both were approved and each became part of the City of Portland on July 8, 1915.
The St. Johns bridge, pictured below, was completed in 1931. It is Portland's northernmost Willamette River bridge. The bridge replaced the city's last ferry, which linked the communities of Linnton and St. Johns. The ferry system Jimmy John started with a single small boat in 1852.
Note: We gratefully acknowledges the efforts of Lance D. Loomis and The Loomis Families of America for their research into James and Sarah Loomis as well as early Oregon territory history, some of which has been reproduced here. For more information on James Loomis visit James Loomis - Early Oregon Trail Pioneer Family
~ Navigation Hint ~


Those of you who use a mouse press the Control key and move the thumb wheel at the same time. This will allow you to increase or decrease the size of the photo / article.
To return to the normal screen size press the Control key and the number "0" (zero).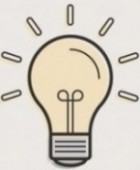 Last Updated 5/26/16