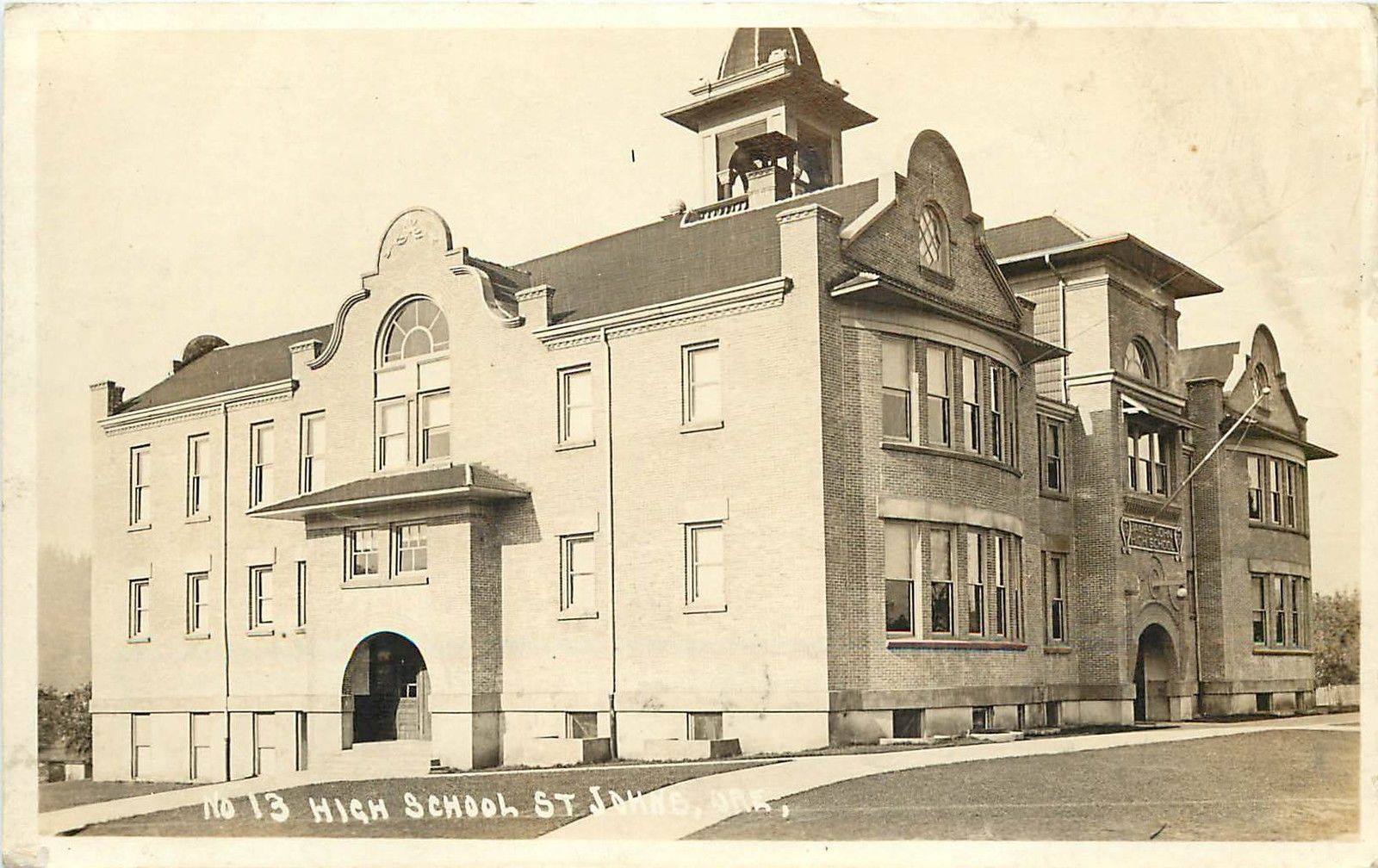 Article from the December 19, 1932 St. Johns Review regarding the formal transfer of James John's Trust. All rights to the property were turned over to Board of School Directors.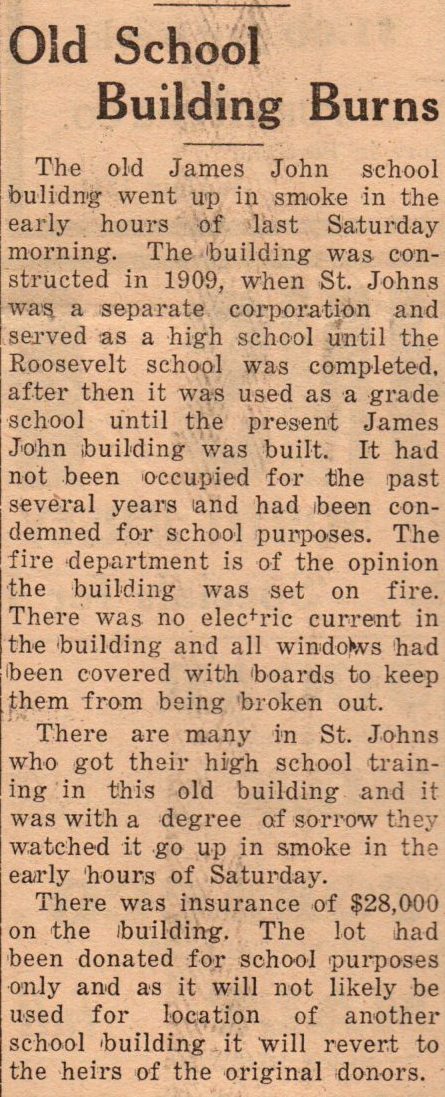 Old James John High School Burns down Sep 22, 1934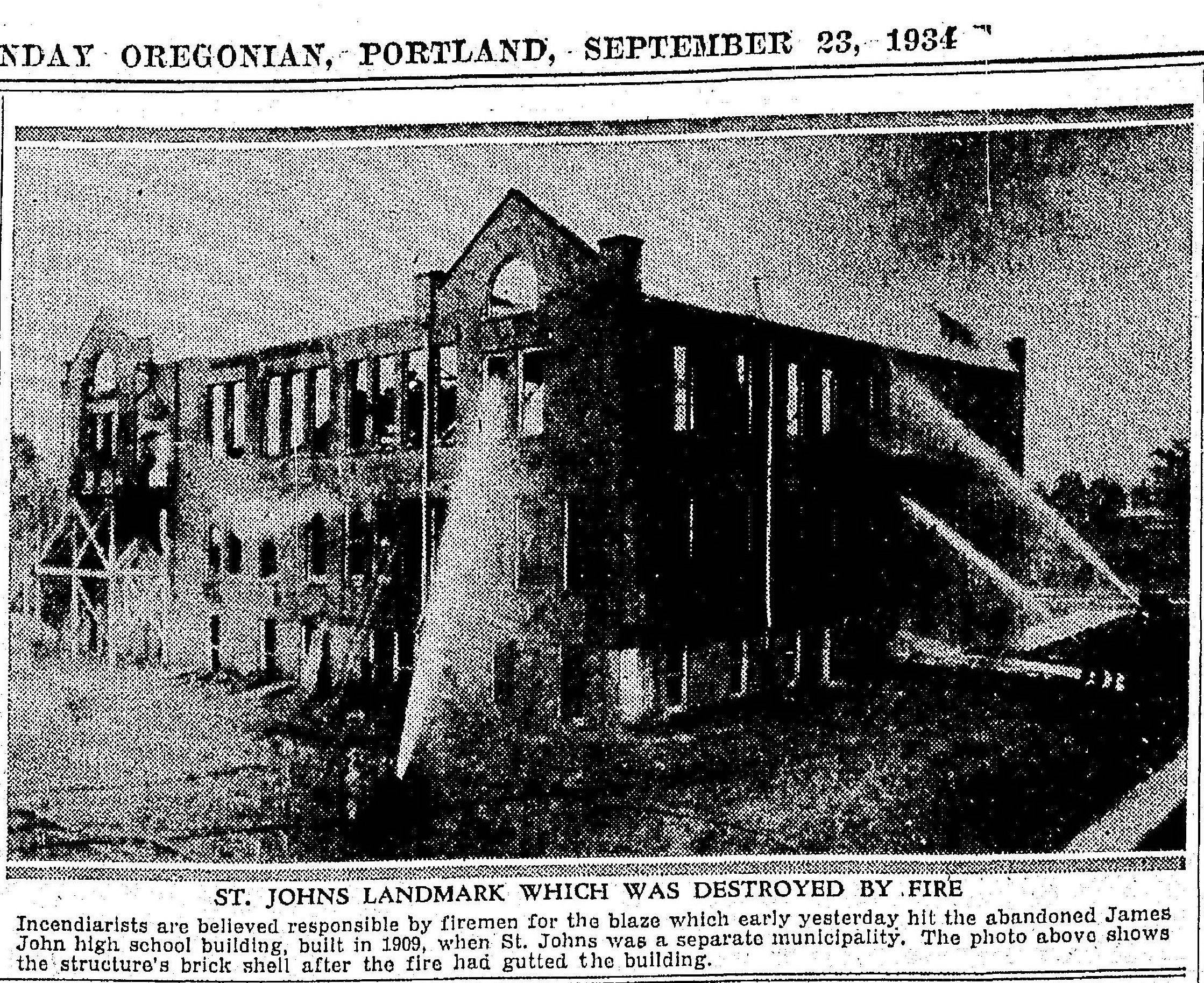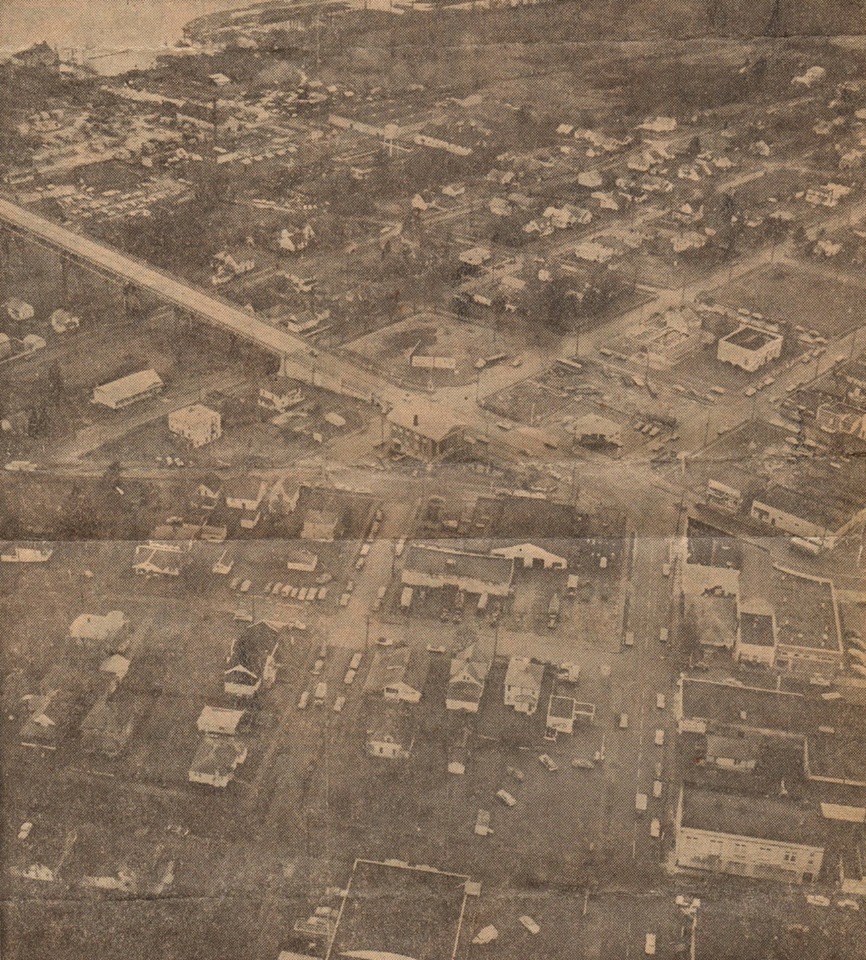 Aerial picture of St Johns from a newspaper article in the late fifties showing City Hall in the center.  James John High School property is directly behind City Hall. Two large billboards can been seen directed toward bridge traffic.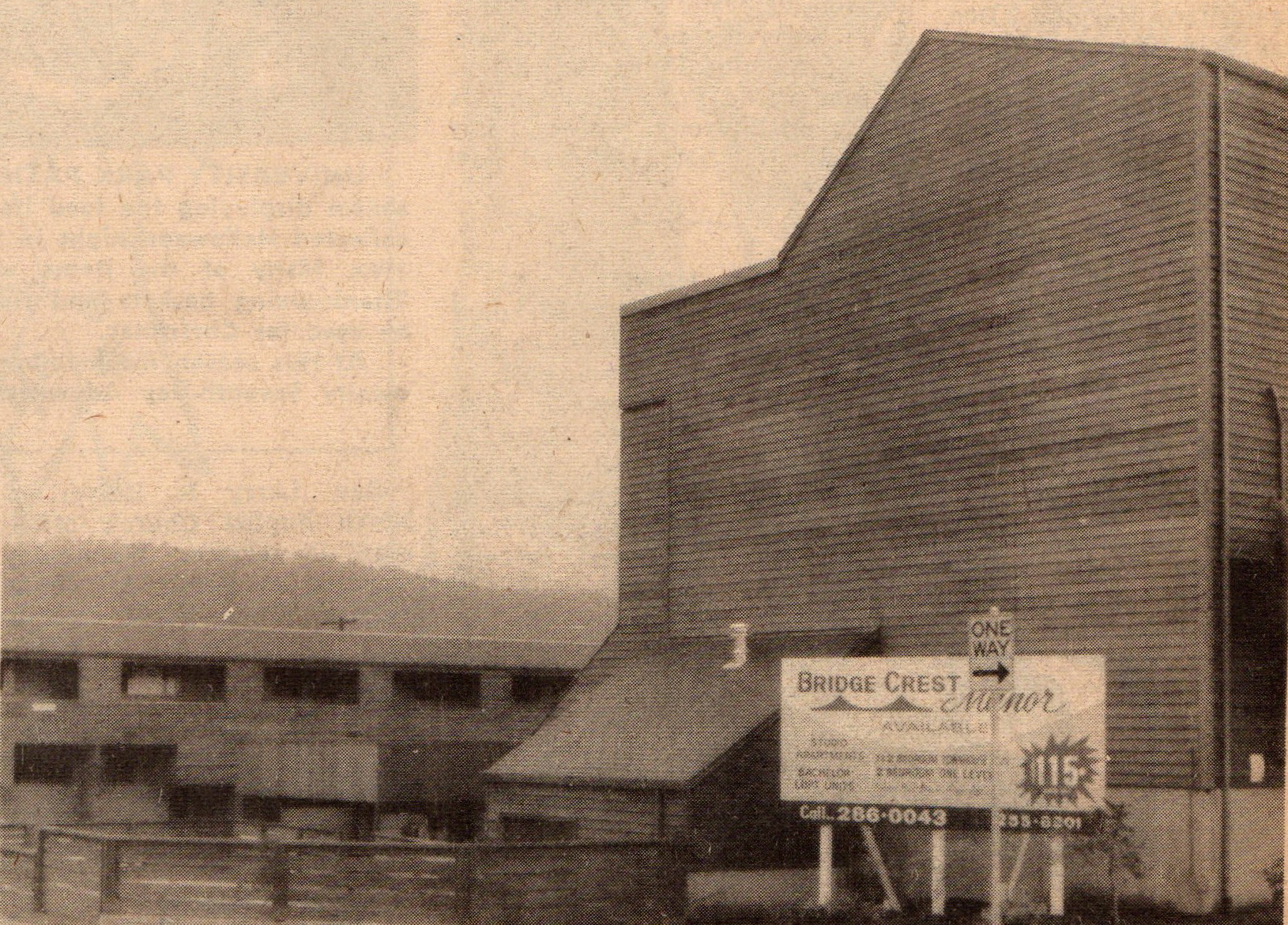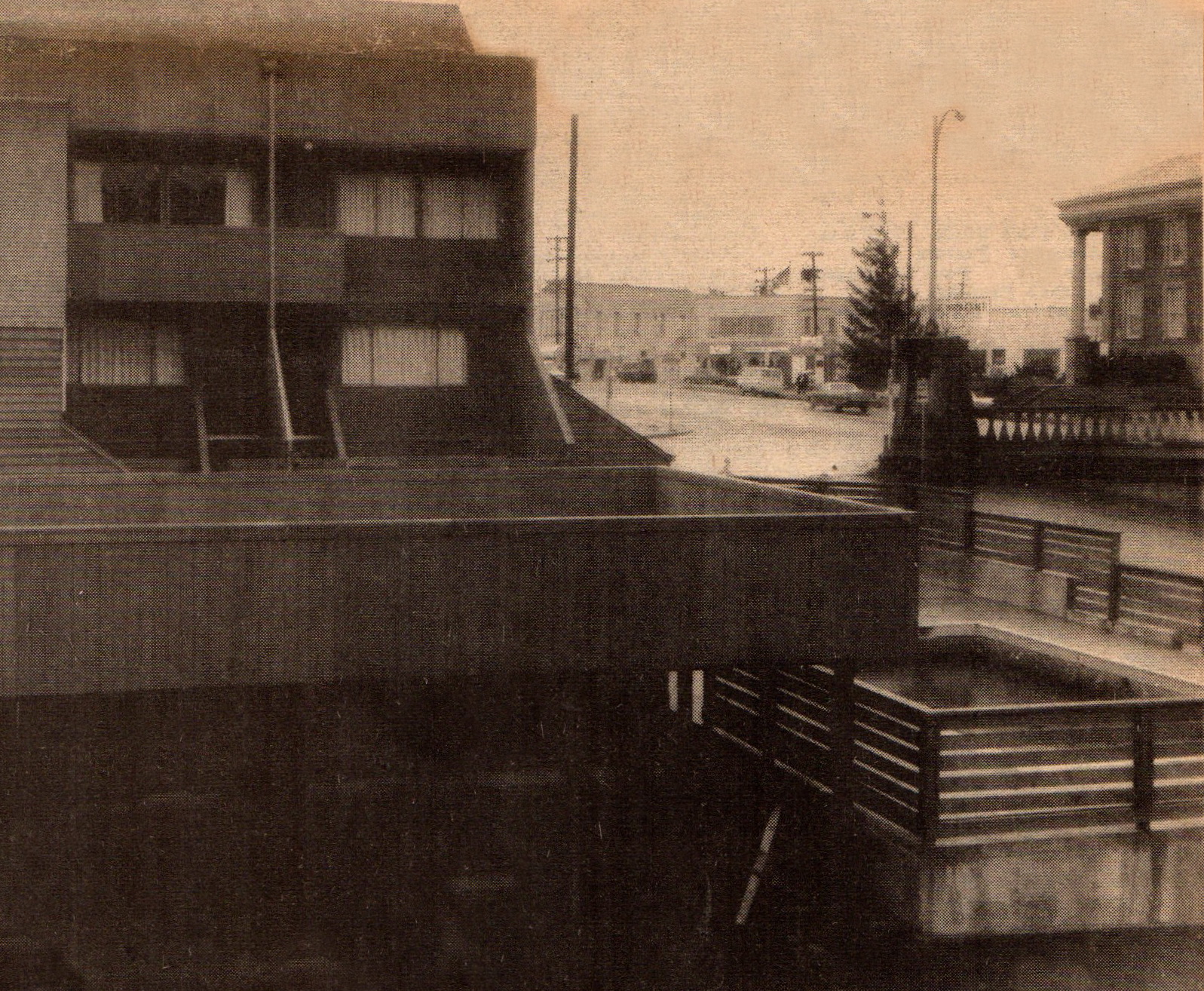 This is the apartment complex built on the James John High School site. Bridge Crest Manor Appartments, 7010 N Alta, opened December 1971.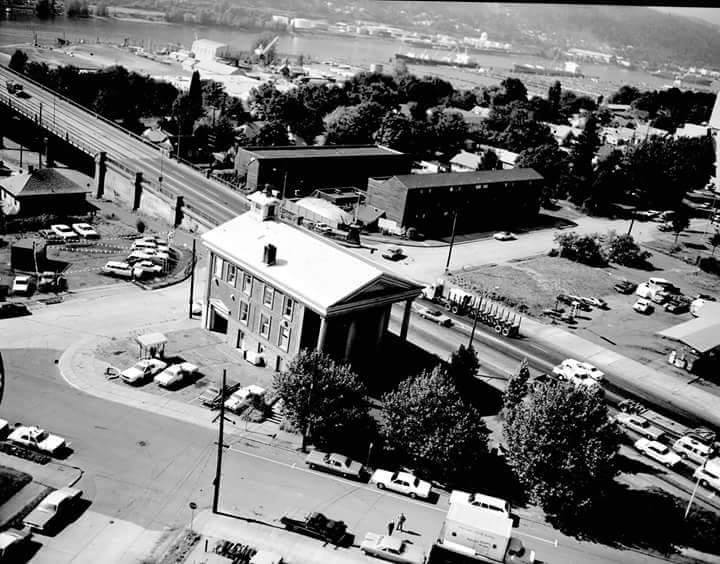 ~ Navigation Hint ~


Those of you who use a mouse press the Control key and move the thumb wheel at the same time. This will allow you to increase or decrease the size of the photo / article.
To return to the normal screen size press the Control key and the number "0" (zero).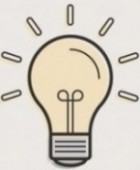 Last Updated 9/24/16