In 1846 James John took up a provisional land claim near the Willamette River where once there had been a large Indian encampment. In 1852 he platted "St. Johns on the Willamette", a townsite of 4 blocks by 2 1/2 blocks along the waterfront. Two additions would follow in the years ahead.
William Caples secured his federal land grant to an area that later became St. Johns Heights in 1868. In 1895 Cables relinquished much of his property rights to the City of Portland. On October 17, 1898 the control of this area appears to have been transferred to the community of St. Johns by an act of the Oregon Legislature. Taxation rights being at the heart of the matter. St. Johns incorporated as a city on February 19, 1903.
Voters of St. Johns first approved annexation to the City of Portland in 1911. However the Oregon Supreme Court found that election to be unconstitutional. The 1913 Oregon State Legislature as a result drafted a constitutional amendment, which met with voter approval, allowing the legislature to set guidelines for future annexations.
On April 4, 1915, in a local election, 1,298 St Johns adult males voted 799 to 499 in favor of annexation with Portland. The population at the time was reportedly 6,600. Merger ballots for the City of St. Johns and the town of Linnton were held June 7, 1915. Both were approved and each became part of the City of Portland on July 8, 1915.
~ Special Thanks ~   to Gil Parton for his work on this project!
♦ ♦ ♦
A l t e r n a t e   F a c t s
Some sources have listed January 5, 1902 as the date St. Johns was incorporated as a city.  We believe this to be incorrect.  St. Johns was officially recognized as a municipality by the Oregon State Legislature on January 5, 1902. Municipality is defined as "Elected local government body having corporate status and "LIMITED self-governance rights", and serving a specific political unit such as a town or city".  In order to have full self-governance rights, a municipality would have to incorporate, which St Johns did on Feb 9,1903. The March 27, 1902 issue of The Morning Oregonian (page 10) mentions several previous efforts to incorporate and that the process was still ongoing.

March 27, 1902 issue of The Morning Oregonian (page 10)
~ Navigation Hint ~


Those of you who use a mouse press the Control key and move the thumb wheel at the same time. This will allow you to increase or decrease the size of the photo / article.
To return to the normal screen size press the Control key and the number "0" (zero).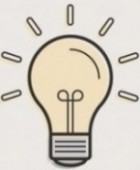 Last Updated 8/14/17