History Grab Bag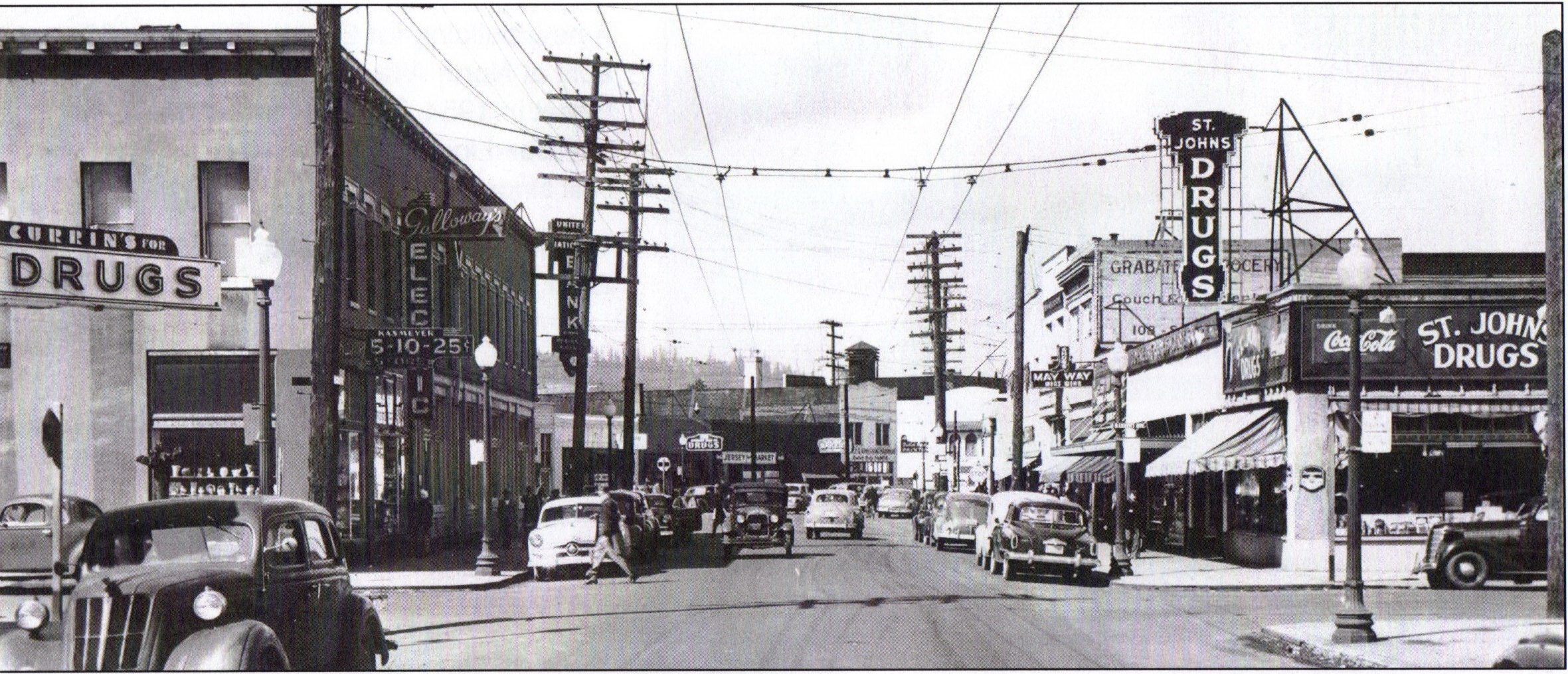 Couch and Currier grocery store 108 S Jersey ( 8527 N Lombard ) as it looked in 1950.  Located behind the St Johns Drugs sign, the building was remodeled by Couch and Currier October 1922.  Their store was called the Grabateria.  Originally they had been located in the building where H F Clark had his first store at Alta and Jersey (Lombard).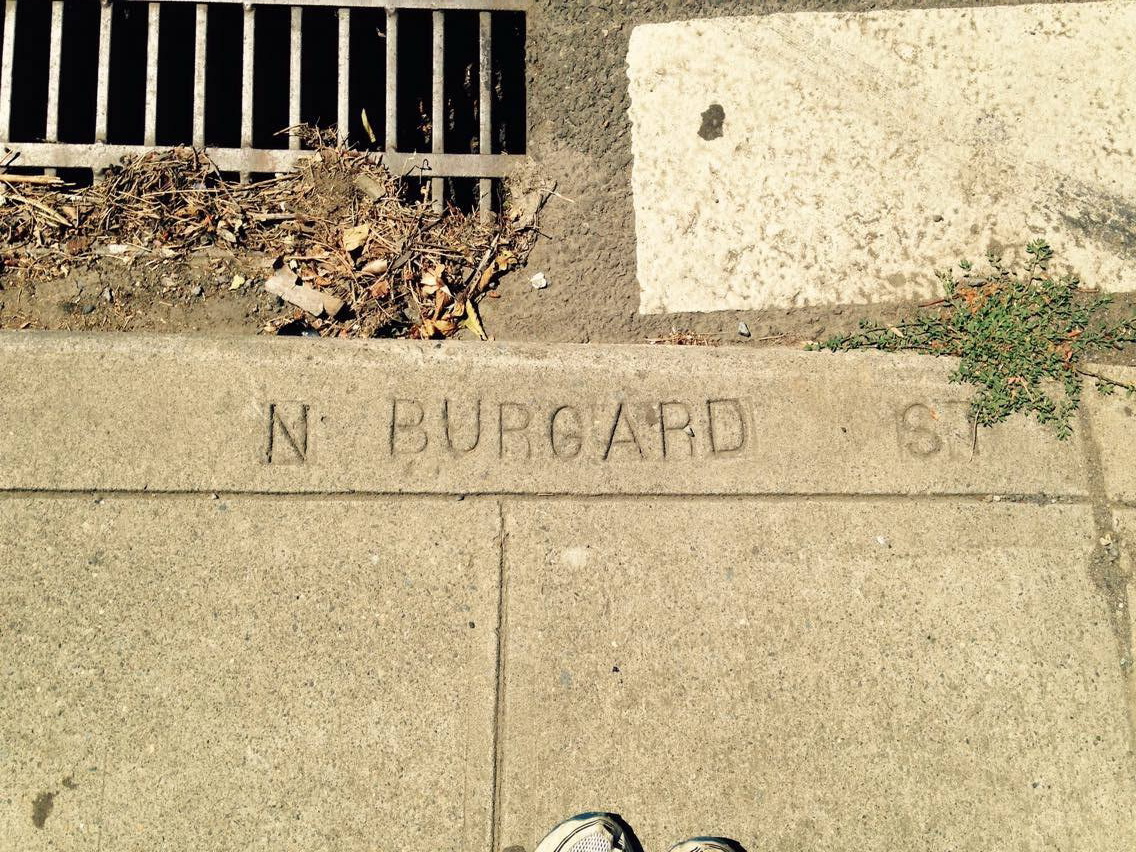 Corner of Reno and Lombard. Burgard changed to Lombard in 1960.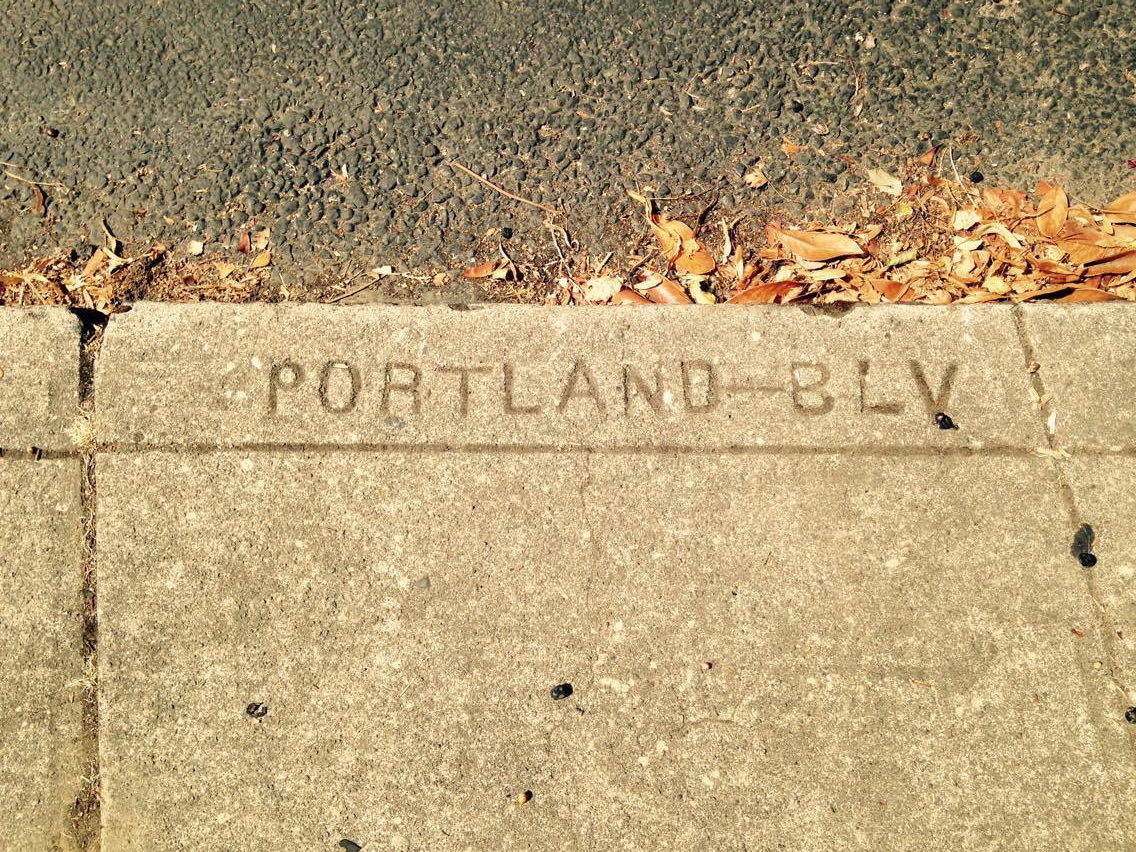 Portland Blvd. at Smith and St Johns Ave. Smith was named Portland Blvd. until 1912 when it was changed to Smith.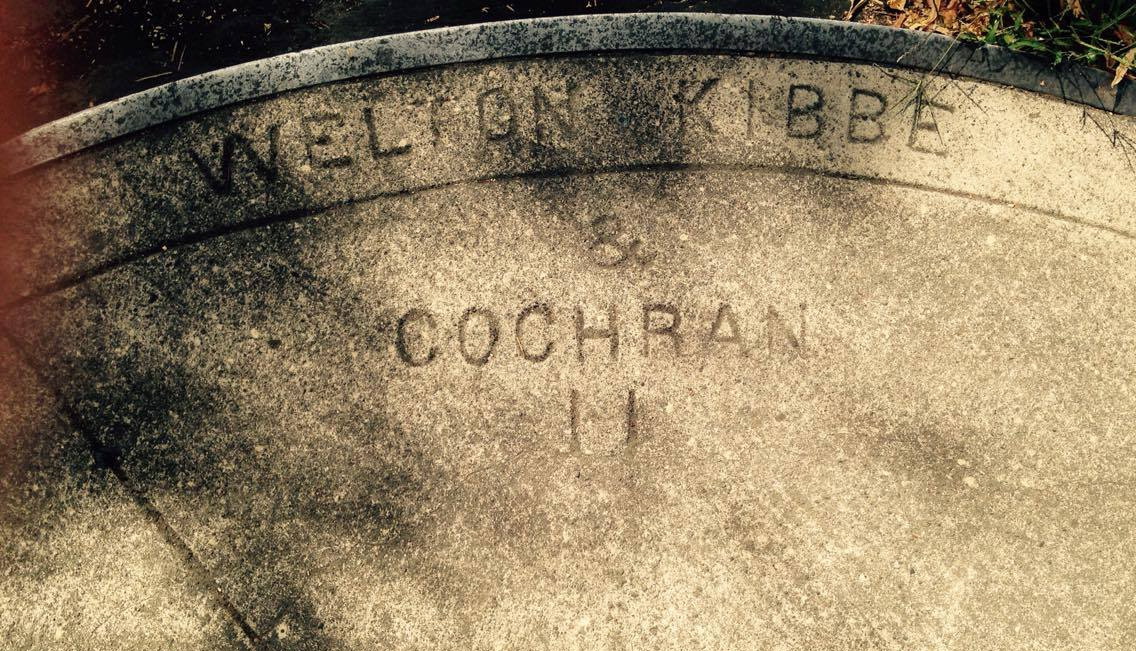 Wilton Kibbe & Cochran were the contractors who installed the sidewalk in 1911. The name Cochran refers to the Cochran Brothers Thomas and Samuel. They built the Cochran Block with the Central Hotel in 1904. The Cochran Bros. were also contractors.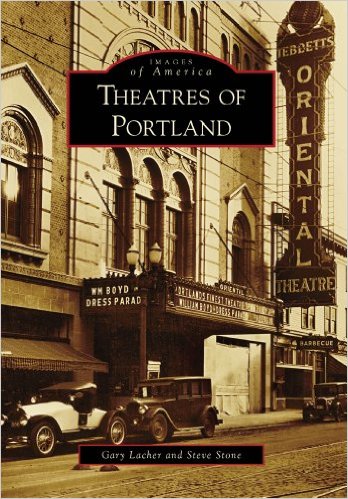 Recommended Reading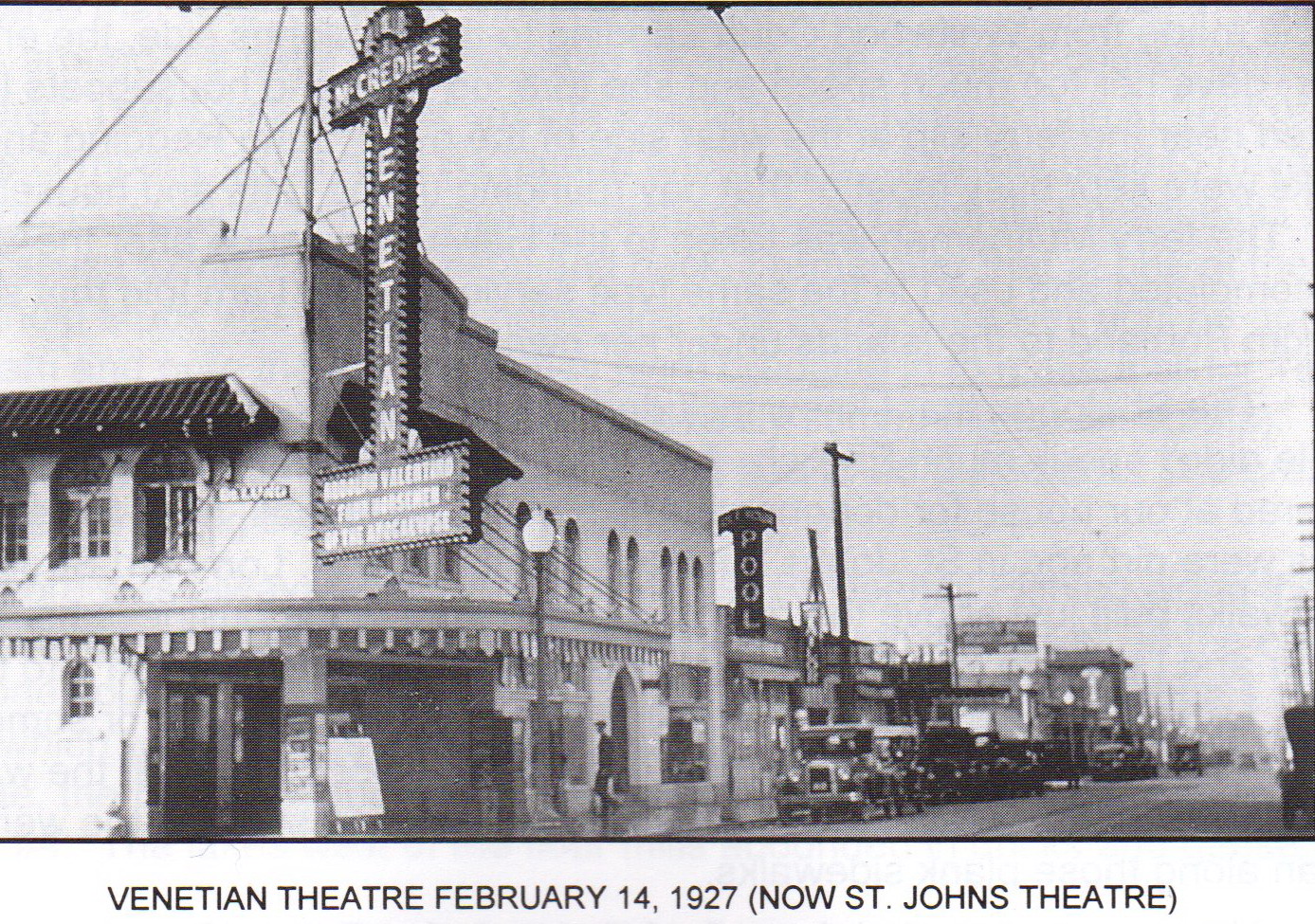 Idle Hour pool and tavern next door.  Photo from Theatres of Portland.

Photo from Theatres of Portland.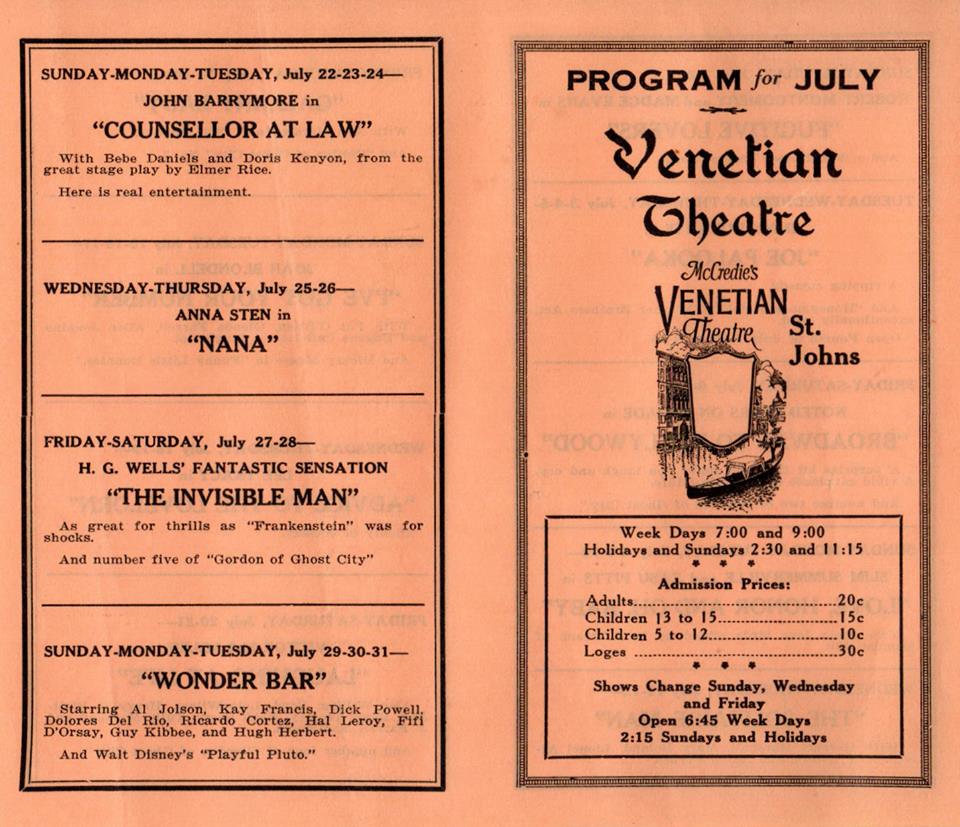 Program from July 1934 Venetian Theater 8704 N Lombard. In 1936 it became the St Johns Theater.  A  copy of the February 1928 program can be seen on this page.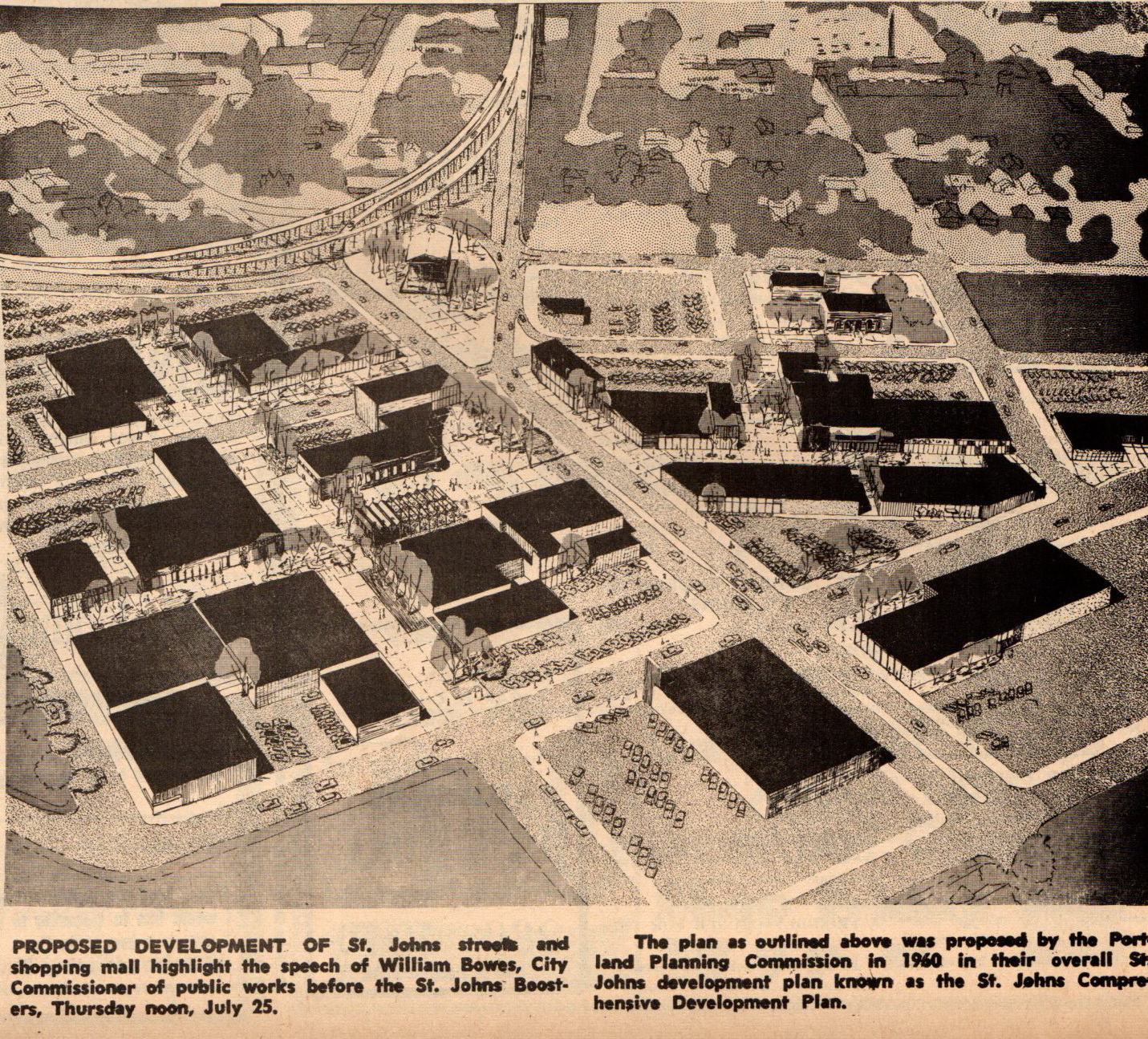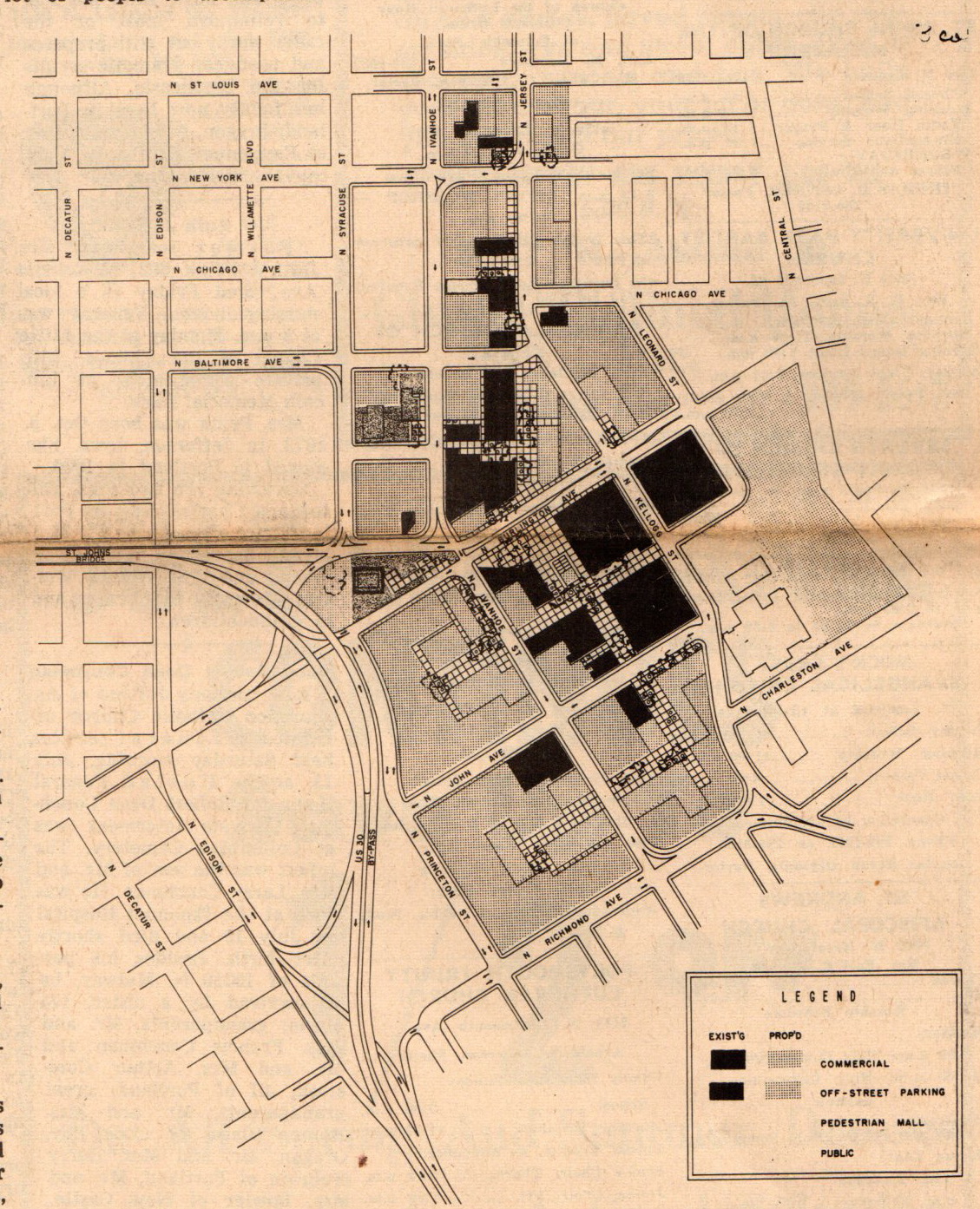 St Johns Shopping Mall proposal July 1968.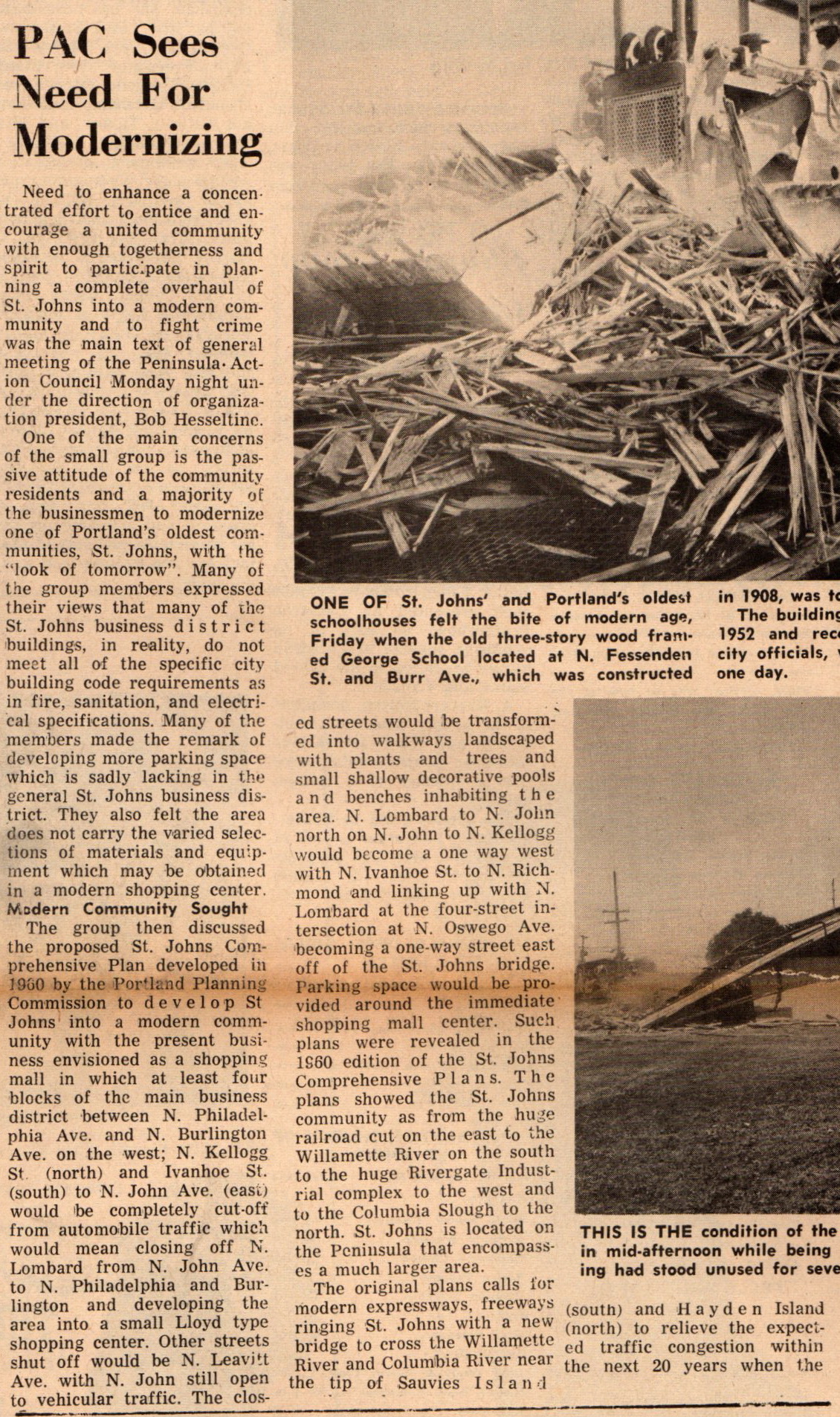 St Johns Shopping Mall proposal July 1968.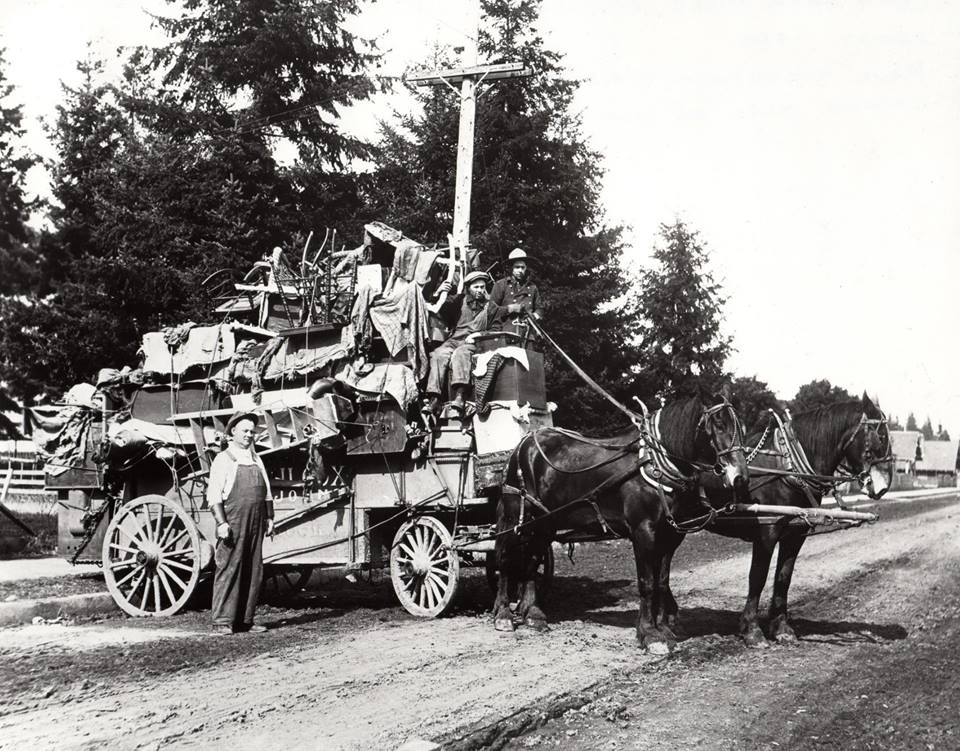 Another James Ross Gatton photo (circa 1911) from the St Johns Heritage Association. Gatton family moving day in St Johns, with James Ross Gatton driving the wagon. Don Nelson used this photo in his book "A Pictorial History of St Johns".

March 12, 1853 James John establishes ferry service across Willamette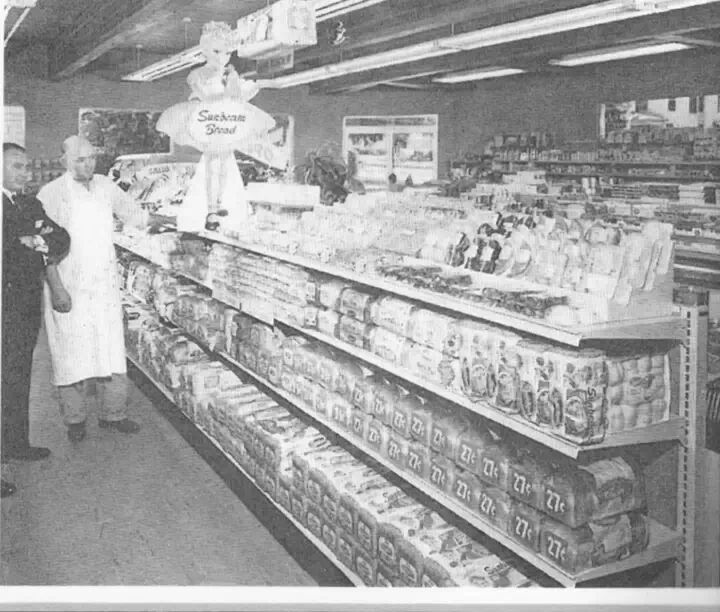 Bradley's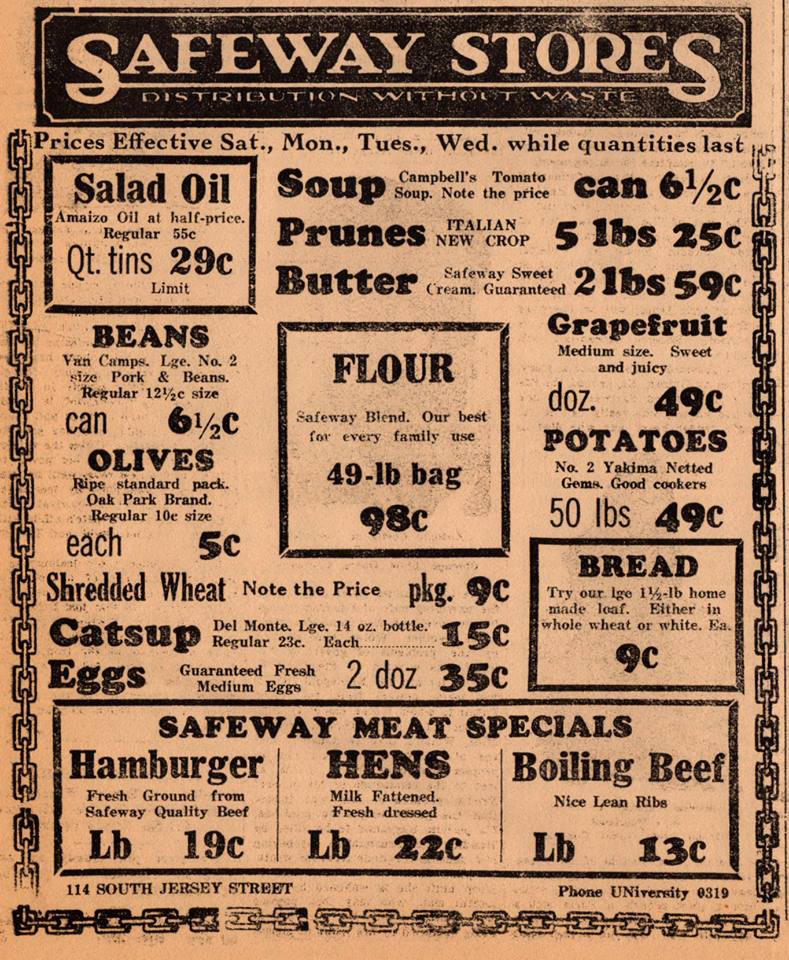 Now home of The Man's Shop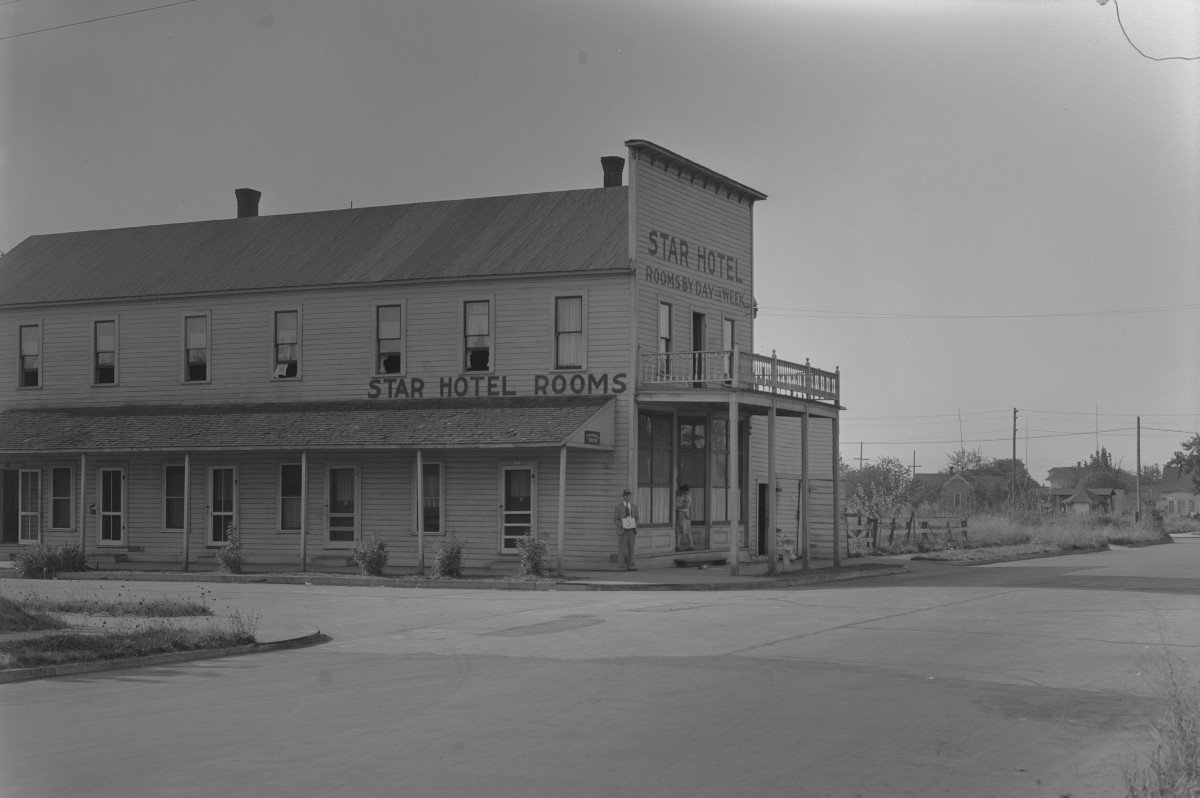 Circa 1932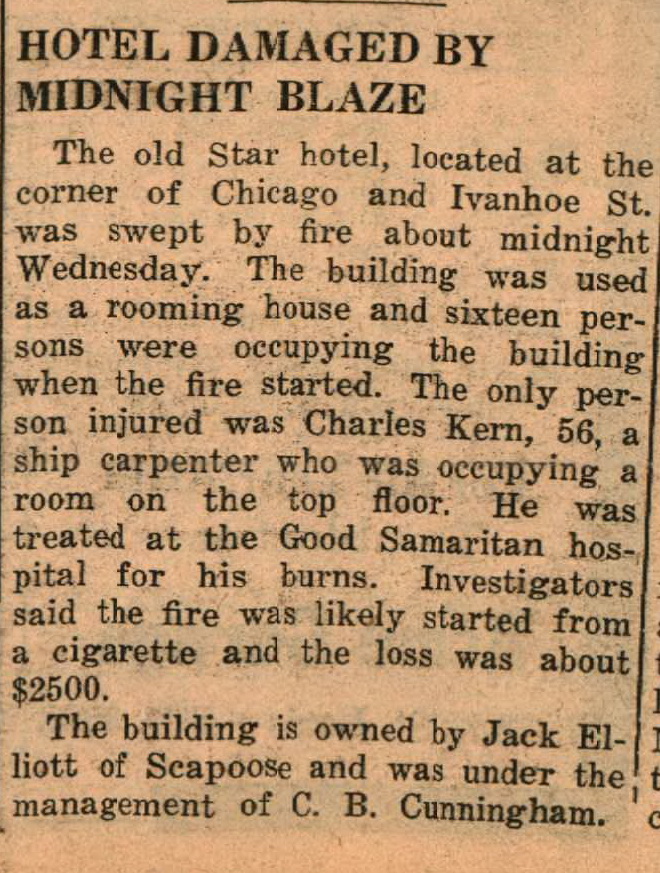 Star Hotel Chicago and Ivanhoe burns downs May 10, 1940.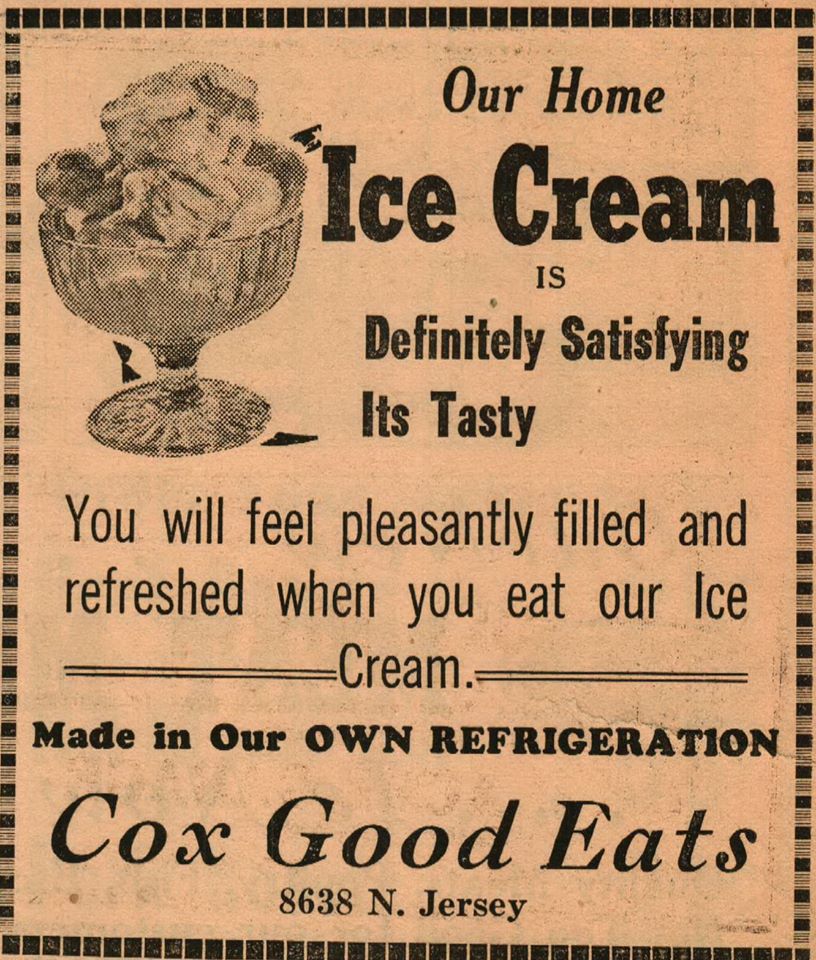 1944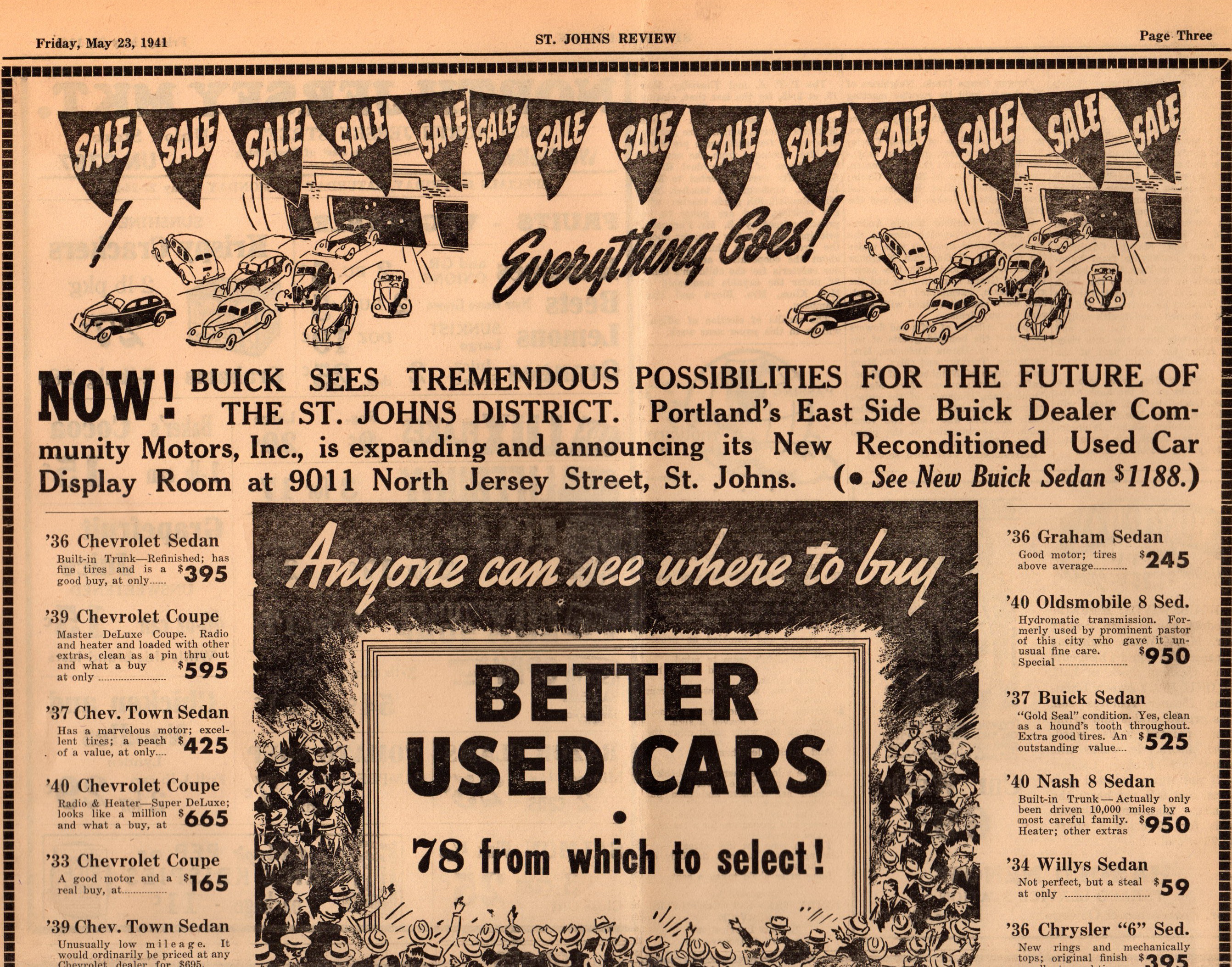 Located at Lombard and New York.  Today this is Super Burrito.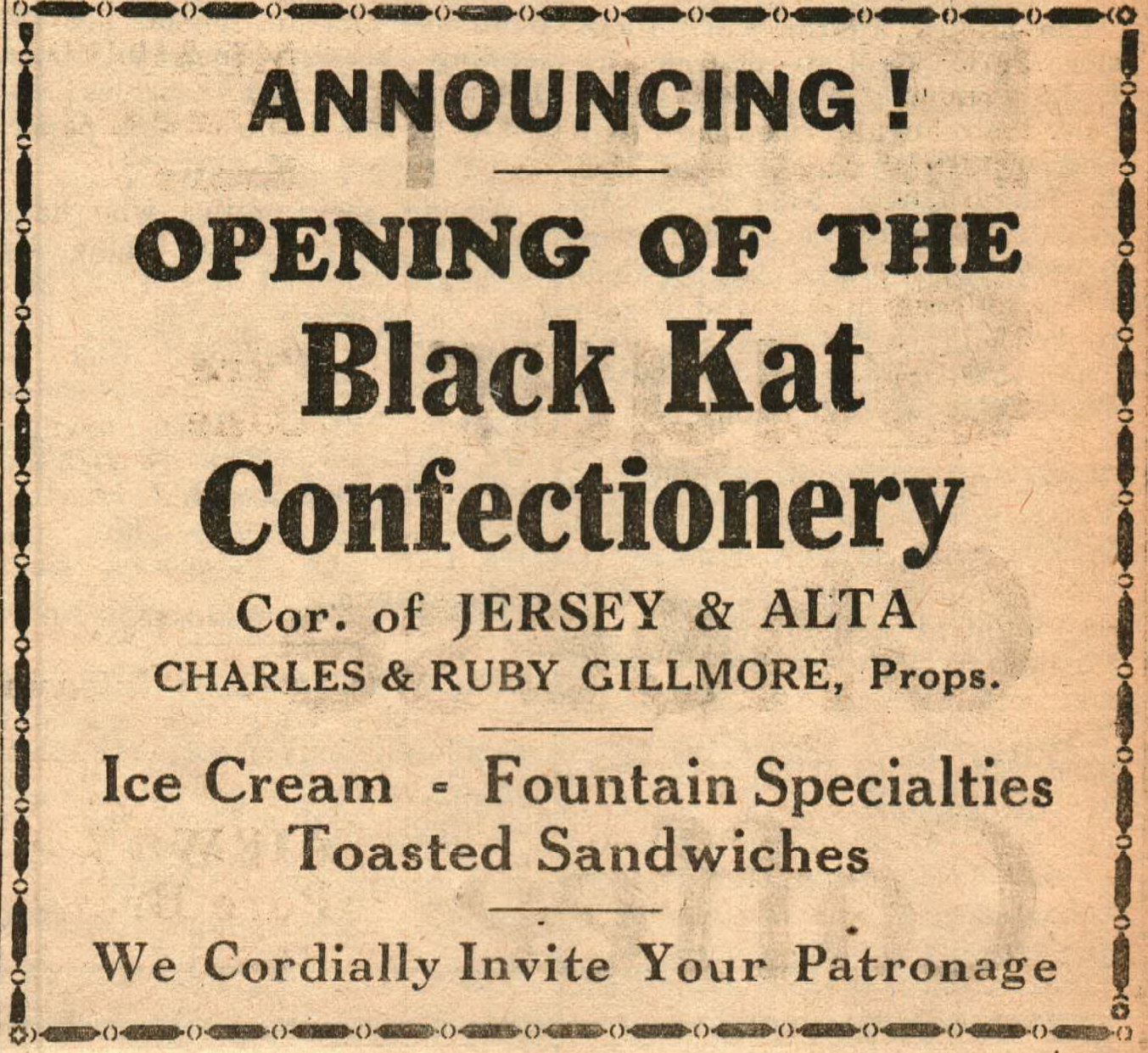 This photo was taken in 1936. The Black Kat Confectionary 8638 N. Jersey Opened September 1933.

St. Johns Review of June of 1932 showing the Pay 'N Takit store opening in the building and area adjacent to what is now the Man's Shop.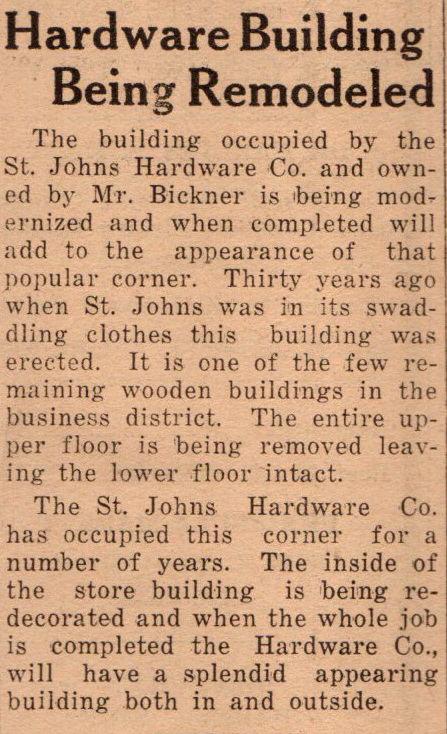 St Johns Hardware 8621 N Jersey.  Upper floor taken down in July 1933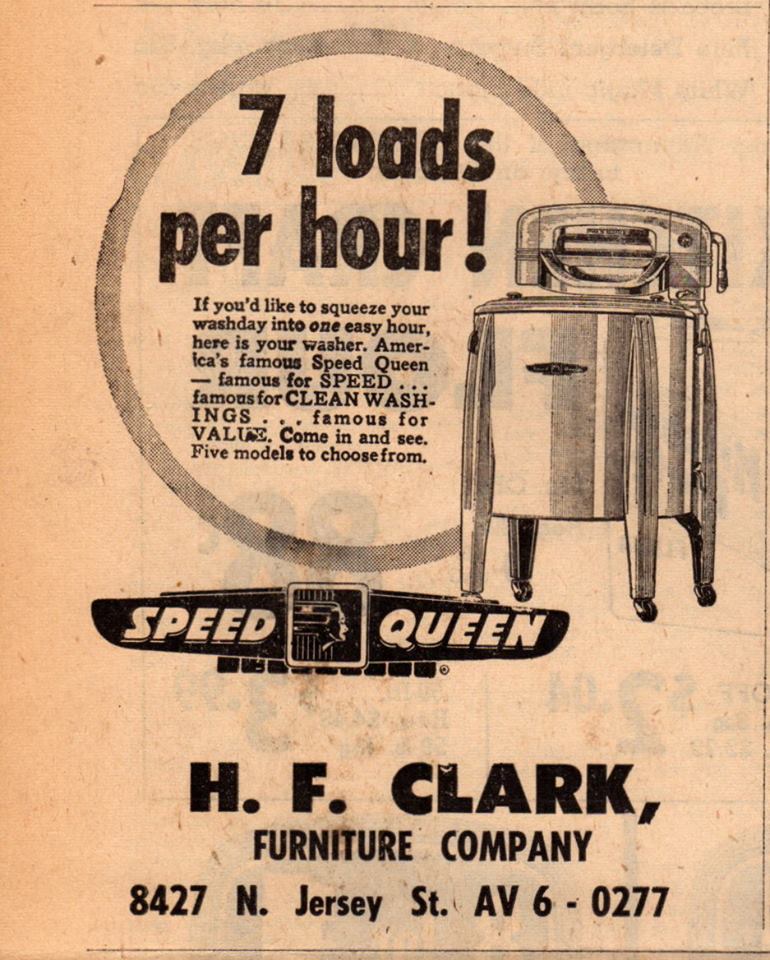 Another great deal from The Furniture Man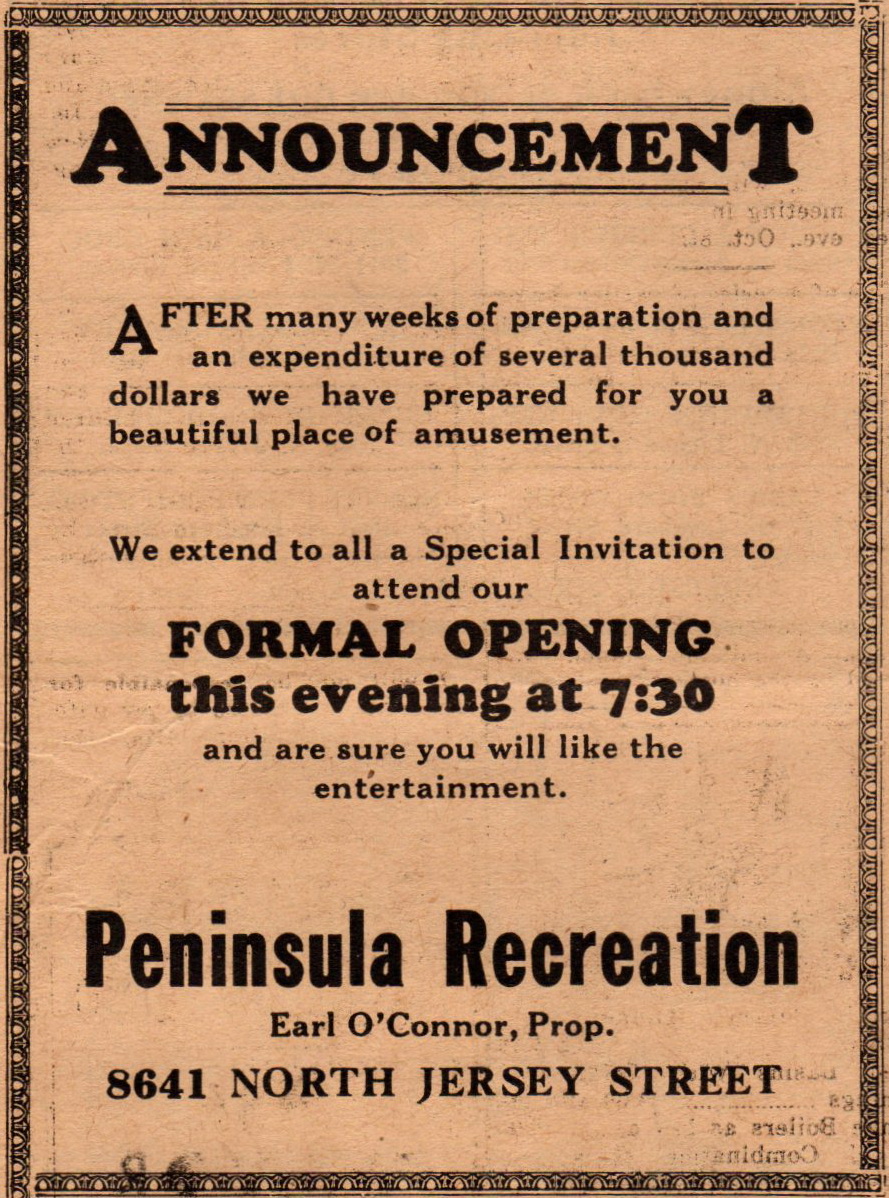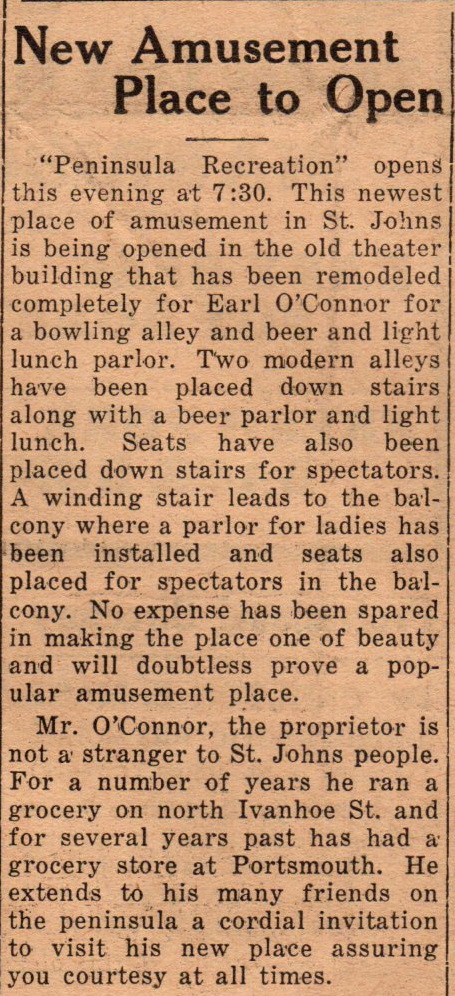 Peninsula Recreation 8641 N Jersey Bowling beer and light lunch October 1935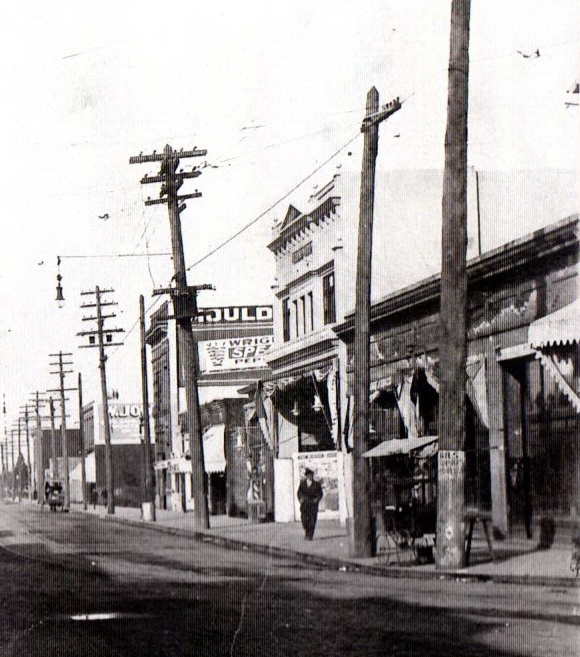 Man walking in front of what was the Multnomah Theater,  which had been built in 1911.  Photo taken not too long after that judging from from the lack of traffic, the only vehicle in view being horse drawn.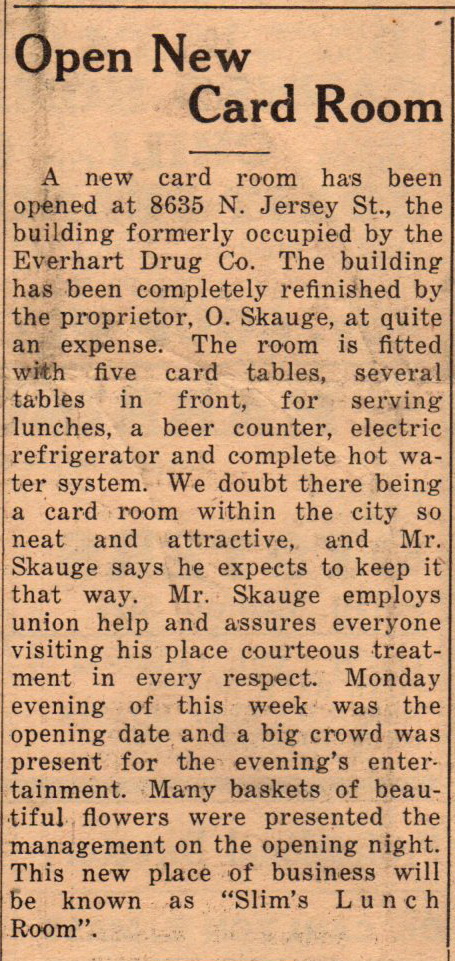 Olaf "Slim" Skauge opens Slim's Lunch Room 8635 N Jersey October 1935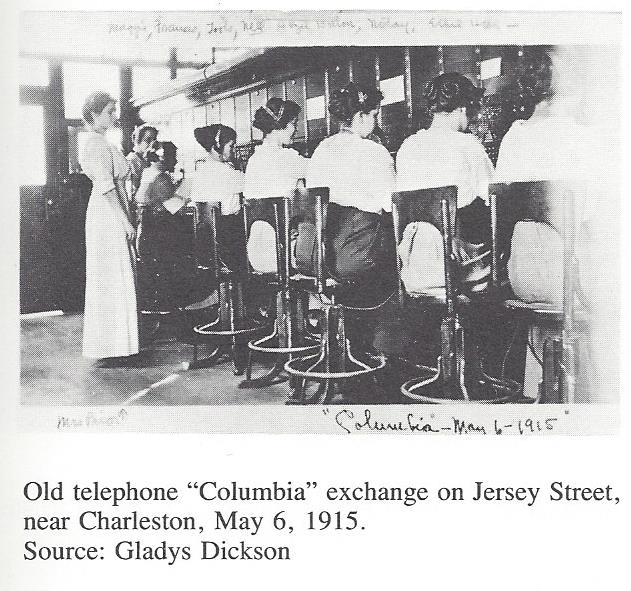 Wartime home at 7501 N Seneca in the Gartrell Project.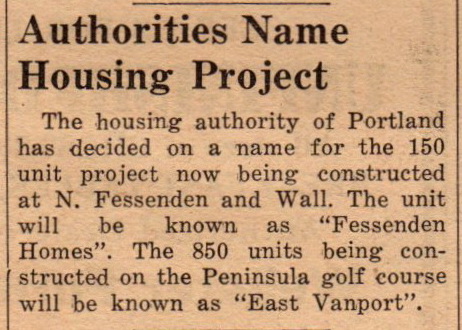 October, 1943.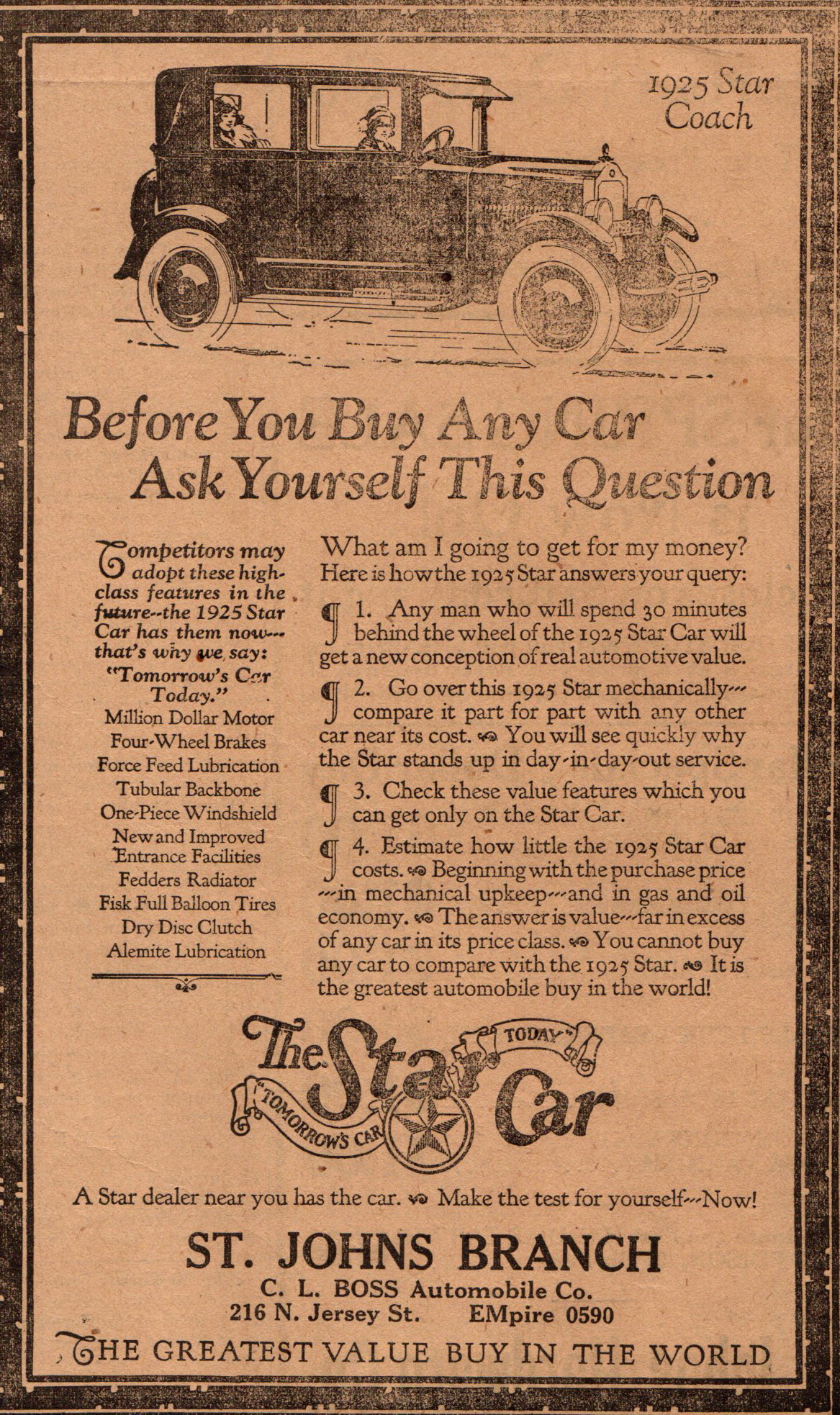 Located inside the St. Johns Service Station at 216 - 218 N. Jersey.  May 1925.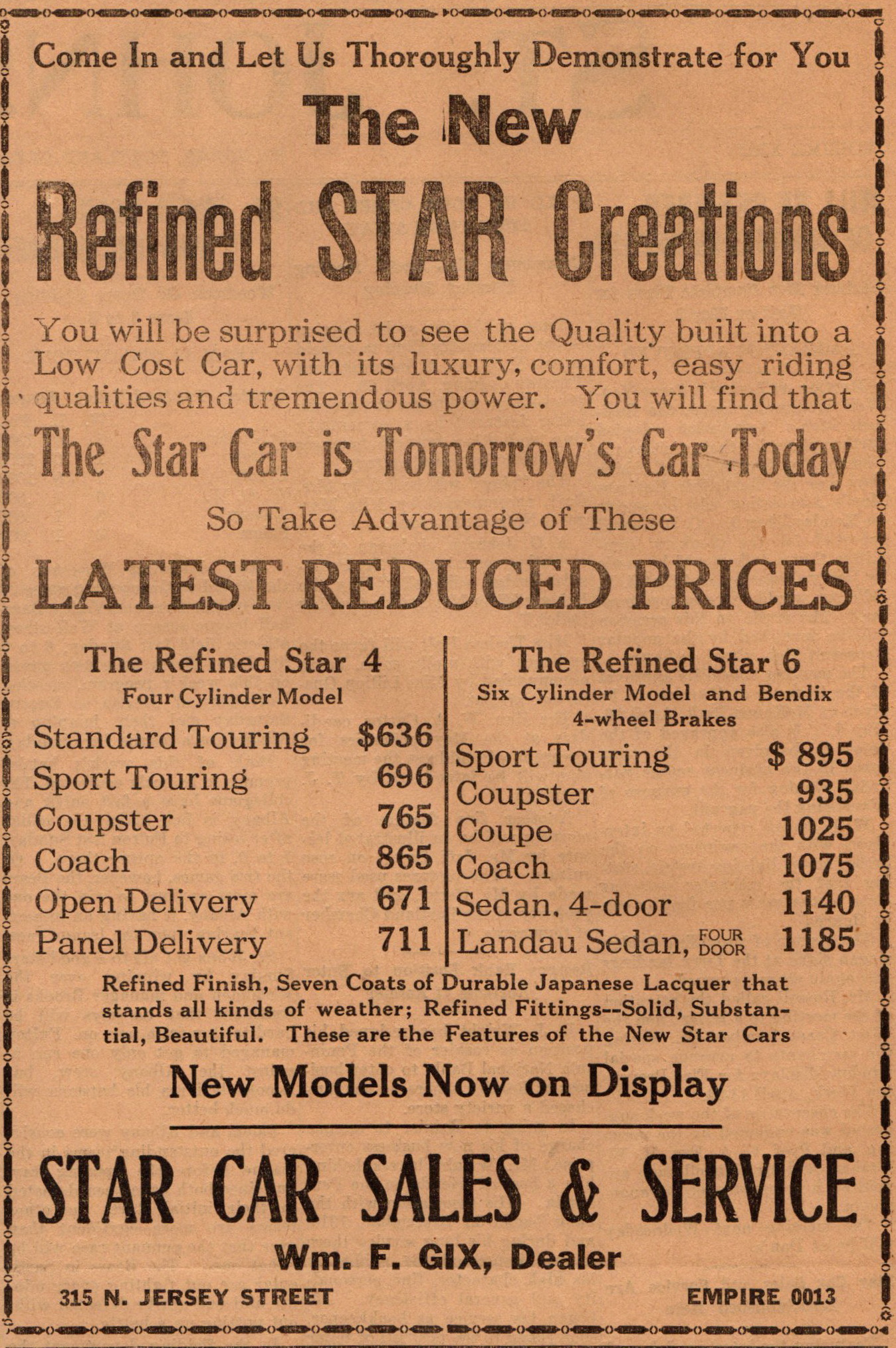 There is a new dealer in town,  Wm. F. Gix takes over the Durant Star franchise.  Harbor Motors, a Ford dealership, would later operate from this same location.  Advertisement promoting their grand opening April 1926.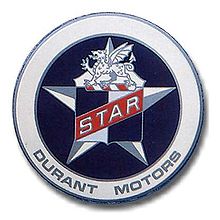 The Star was an automobile marque that was "assembled" by the Durant Motors Company between 1922 and 1928. Also known as the Star Car, Star was envisioned as a competitor against the Ford Model T & Chevrolet.
Raymond Fisher sold the Durant in 1922.
Durant Motors attempted to be a full-line automobile producer of cars and fielded the Flint, Durant, and Star brands.  Durant Motors began in 1921 and folded in 1931.
Initially, Durant Motors enjoyed success based upon Billy Durant's track record at General Motors.  However, when sales failed to meet volumes sufficient to sustain Durant Motors holdings, the firm's financial footing began to slip. As a result, Durant Motors began losing market share and dealers.
~ Navigation Hint ~


Those of you who use a mouse press the Control key and
move the thumb wheel at the same time. This will allow
you to increase or decrease the size of the photo / article.
To return to the normal screen size press the Control key
and the number "0" (zero).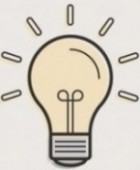 Last Updated 9/27/16