James John - Setting the Record Straight
If you were to research James "Jimmy" John you'd find that much of what we think we know about the man is based on interviews with people who observed an reclusive old man in his 70's. They really hadn't known him at all. The only saw him in his later years when he suffered from mental illness.
Published records of John describe his as a "hermit," "recluse", "saint" or "silly old man." As John grew older, he appeared to suffer from senile dementia, a deterioration of mental faculties in old age. Some called him "Demijohn" because of his small size and that he sometimes toted a demijohn.
John was a intelligent man who came west to be independent in thought and movement and escape civilization. The early pioneers who came west wanted to be alone and not have a lot of people pressing up against them.
John was a ambitious man, always on the move during his early years. Born in a small town in Ohio, John spent his youth as a deck hand on the Mississippi River, and was a small-time farmer, teamster and construction worker. There is evidence that he served in the Seminole Indian War before coming west by wagon train. His mother's side of the family, the Smiths, said a cutlass found in New Orleans is believed to have been left behind by John.
Much of the information that has been printed and reprinted over the years about John is incorrect. John's wife, Lucinda Nottingham, died of an illness seven months after they were married. John traveled to Sacramento, California in 1841 and left before the gold rush, taking up room and board on a farm in the Tualatin Valley, in 1842. He started two farms before coming to Linnton, a new settlement at the time.
John bought property and helped Linnton founders Morton McCarver and Peter Burnett build a warehouse. In the winter of 1845-46 John moved across the Willamette River to the Peninsula. He filed a land claim in 1846, and on Oct. 7, 1852 platted "St. Johns on the Willamette," which became the site of present day St. Johns.
John built a brick store about the same time Portland's first brick building was erected by William Ladd in 1853. Next to his store, at the foot of what is now North Burlington Avenue, stood John's house.
John died at 77 in 1886, and his entire estate was left for the benefit of school children. Some John's descendants contested his will, saying John was insane and that it was improperly written.
By some accounts John was an unlucky man. He left California prior to the gold rush and missed out on being a millionaire. Which is not to say that everyone who looked for gold in California became wealthy. Some never did strike it rich of course. The ferry he operated to transport people across the Willamette River was washed away in a flood and he became known unfairly in published accounts for operating a rowboat as a ferry. An old photograph showing John's long boat standing next to his store is evidence that he did in fact operate a legitimate ferry service.
 ~ James John Time Line ~

1809 - James John is born in Donnelsville, Ohio
1813 - At age 4 he is orphaned when his mother dies
1841 - At age 32 he travels east to Sacramento, California
1842 - At age 33 he moves north into Oregon during summer
1844 - At age 34 settles in Linnton during January
1845-1846 - At age 36 he relocates from Linnton to east side of Willamette River during winter
1846 - At age 37 files provisional land claim
1848 - At age 39 gold is discovered in California
1852 - At age 43 plats "St Johns on the Willamette"
1853 - At age 44 builds a brick store
1859 - At age 50 Oregon is admitted to the Union
1883 - At age 74 prepares his Last Will and Testament
1886 - James John dies at age 77 on May 27th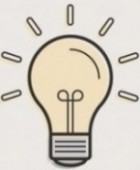 Last Updated 4/11/16