Hidden Treasure
"You Are Here"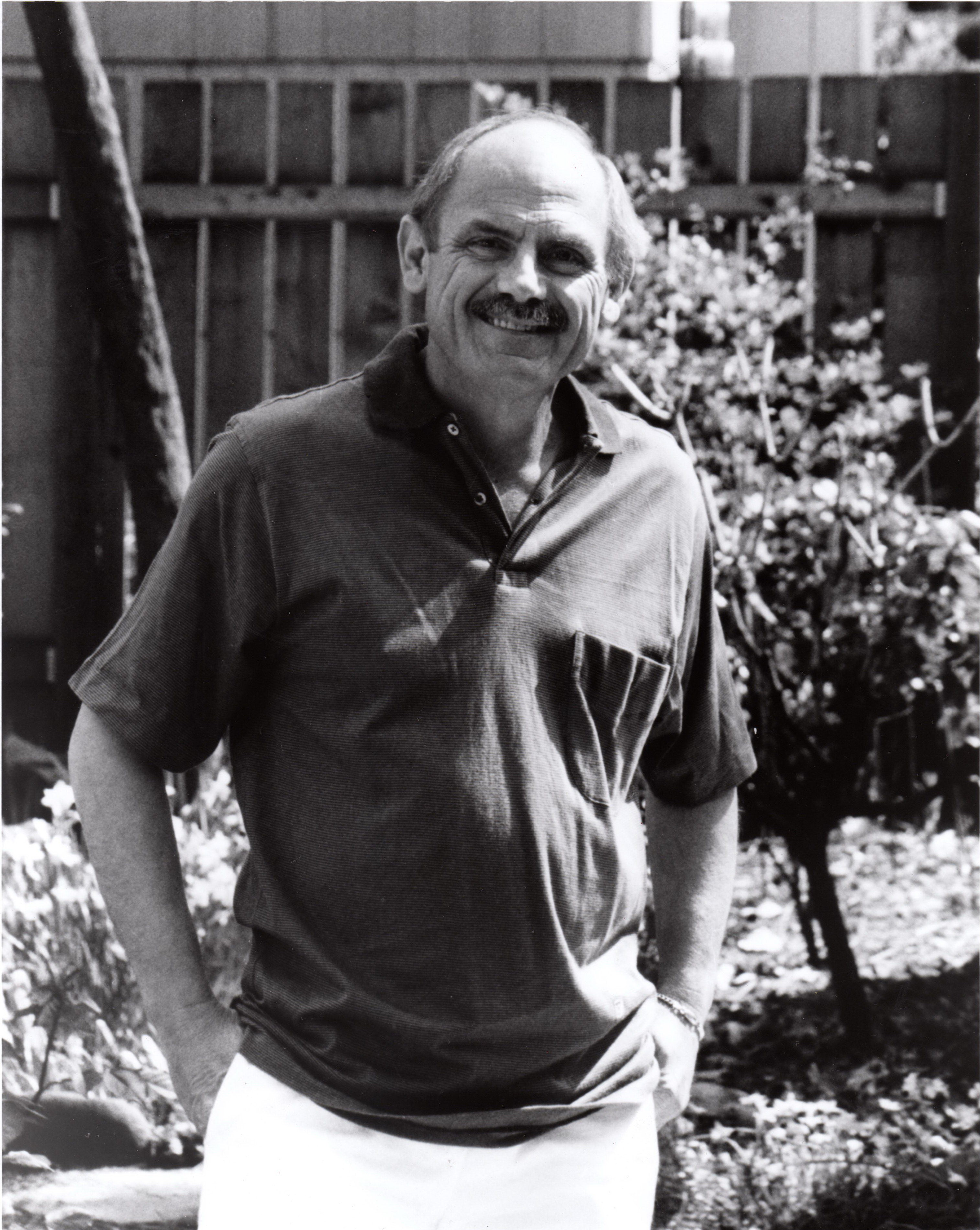 Howard Galbraith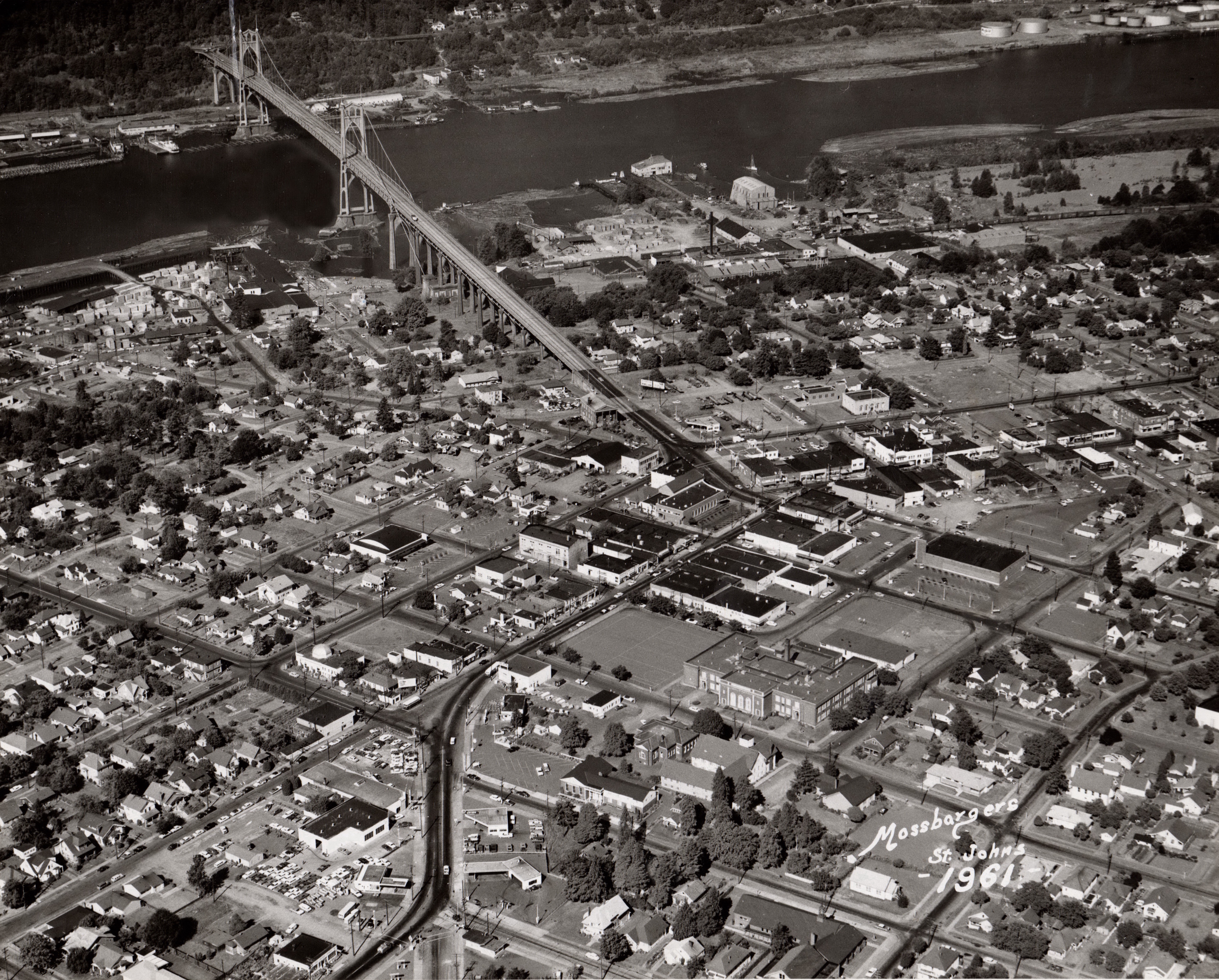 Photo by Owen Mossbarger - 1961
Click To Enlarge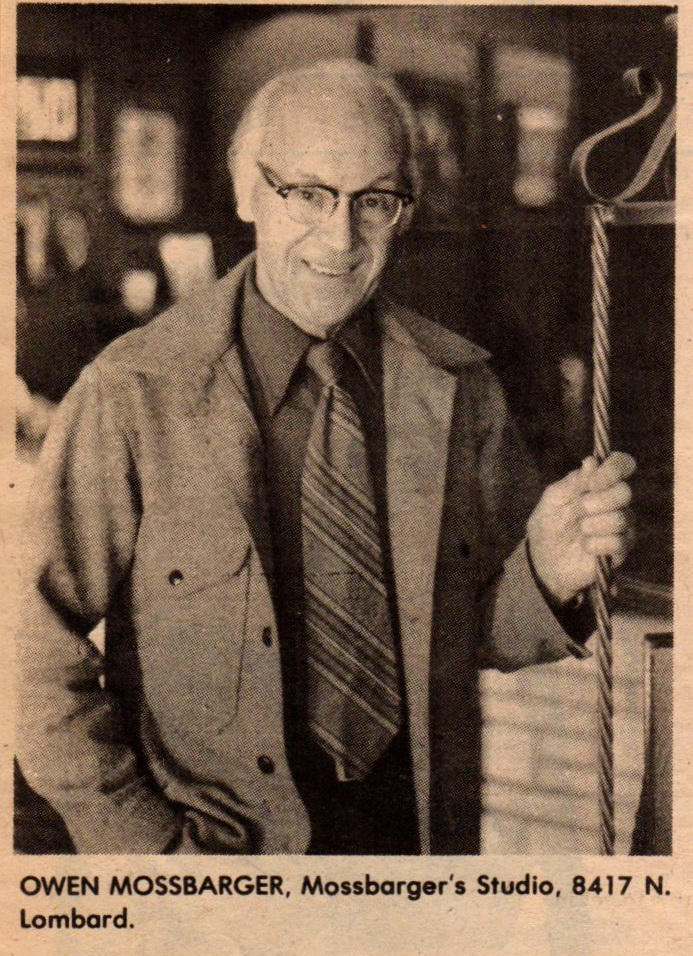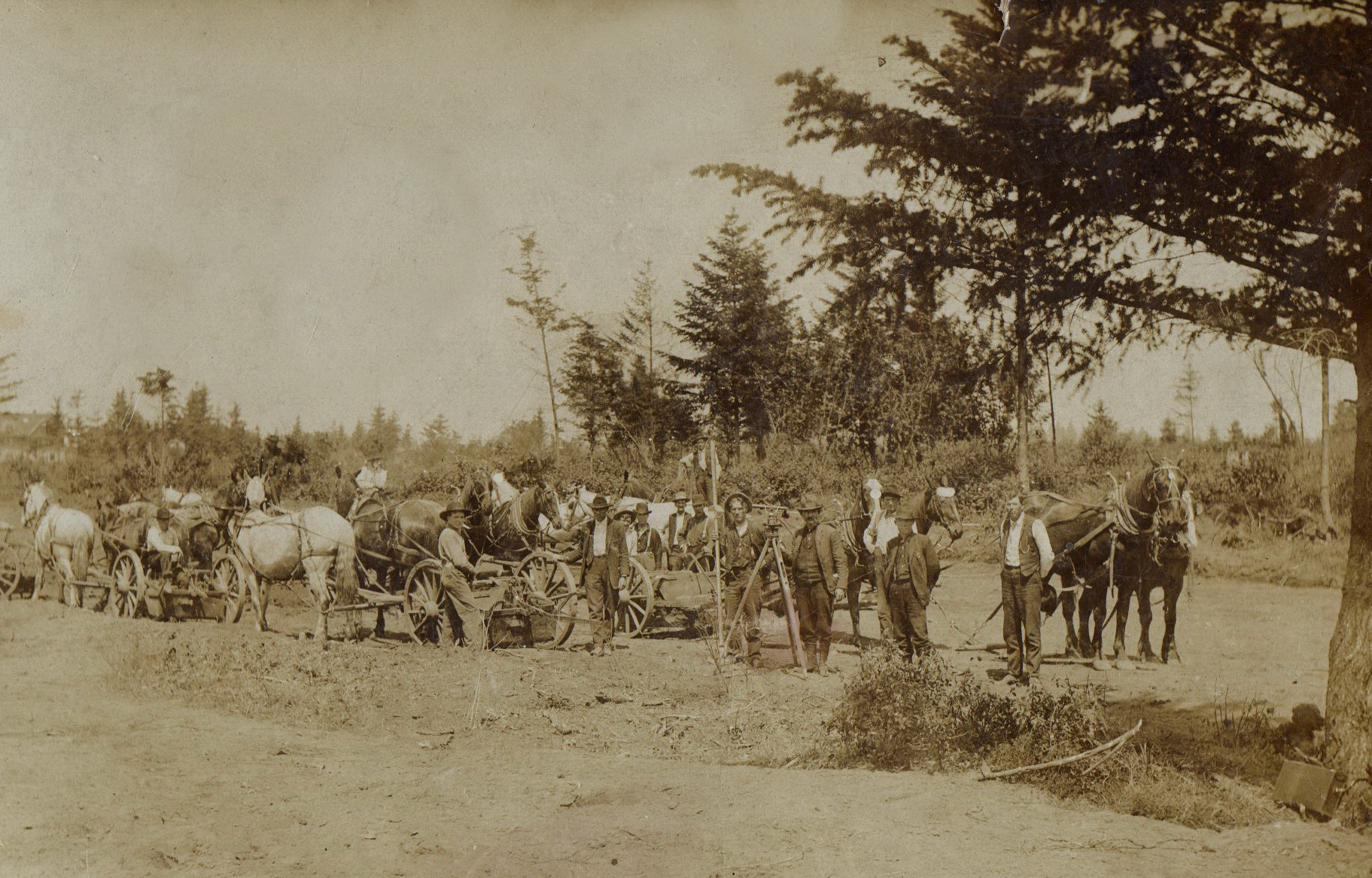 Horse Teams used for building roads
Click To Enlarge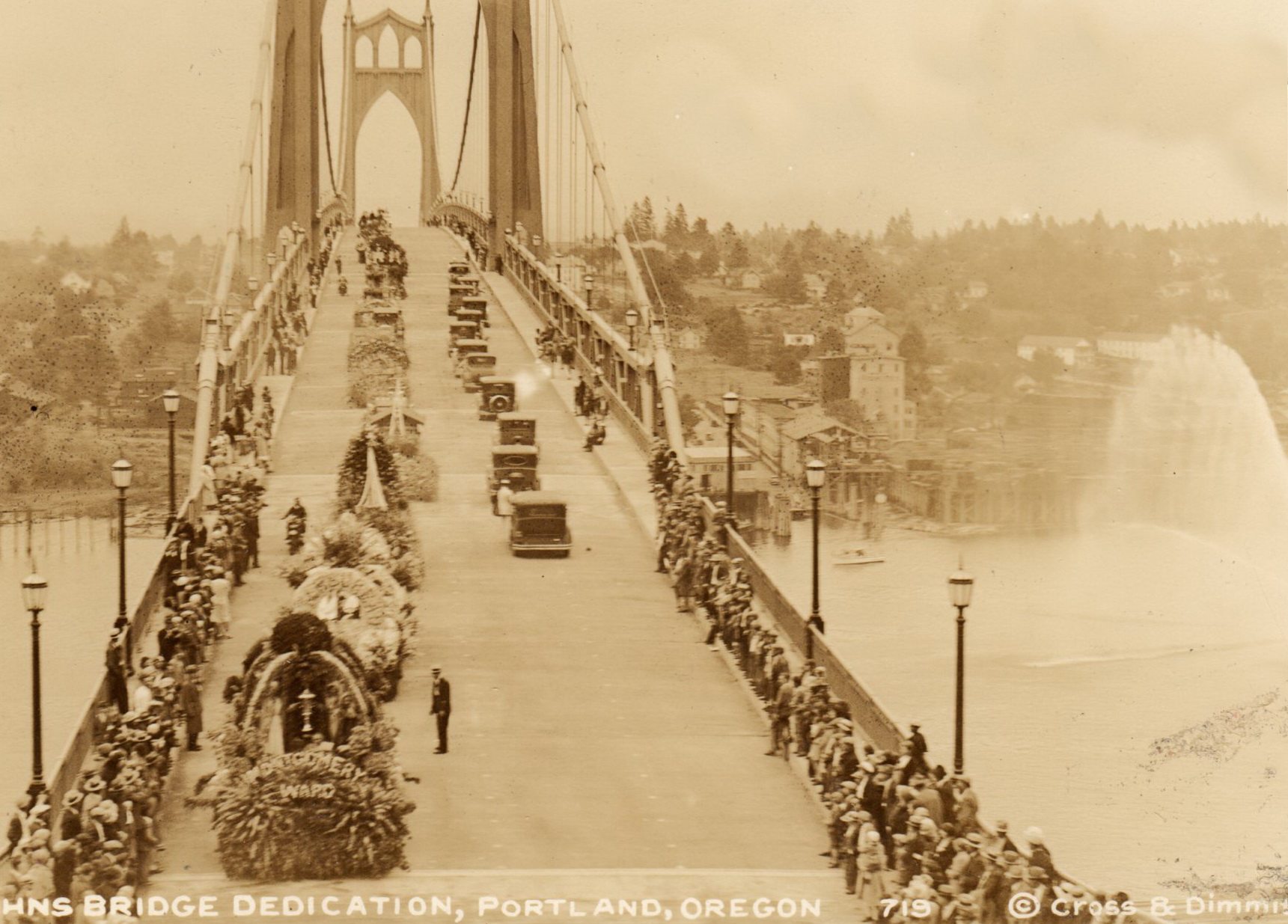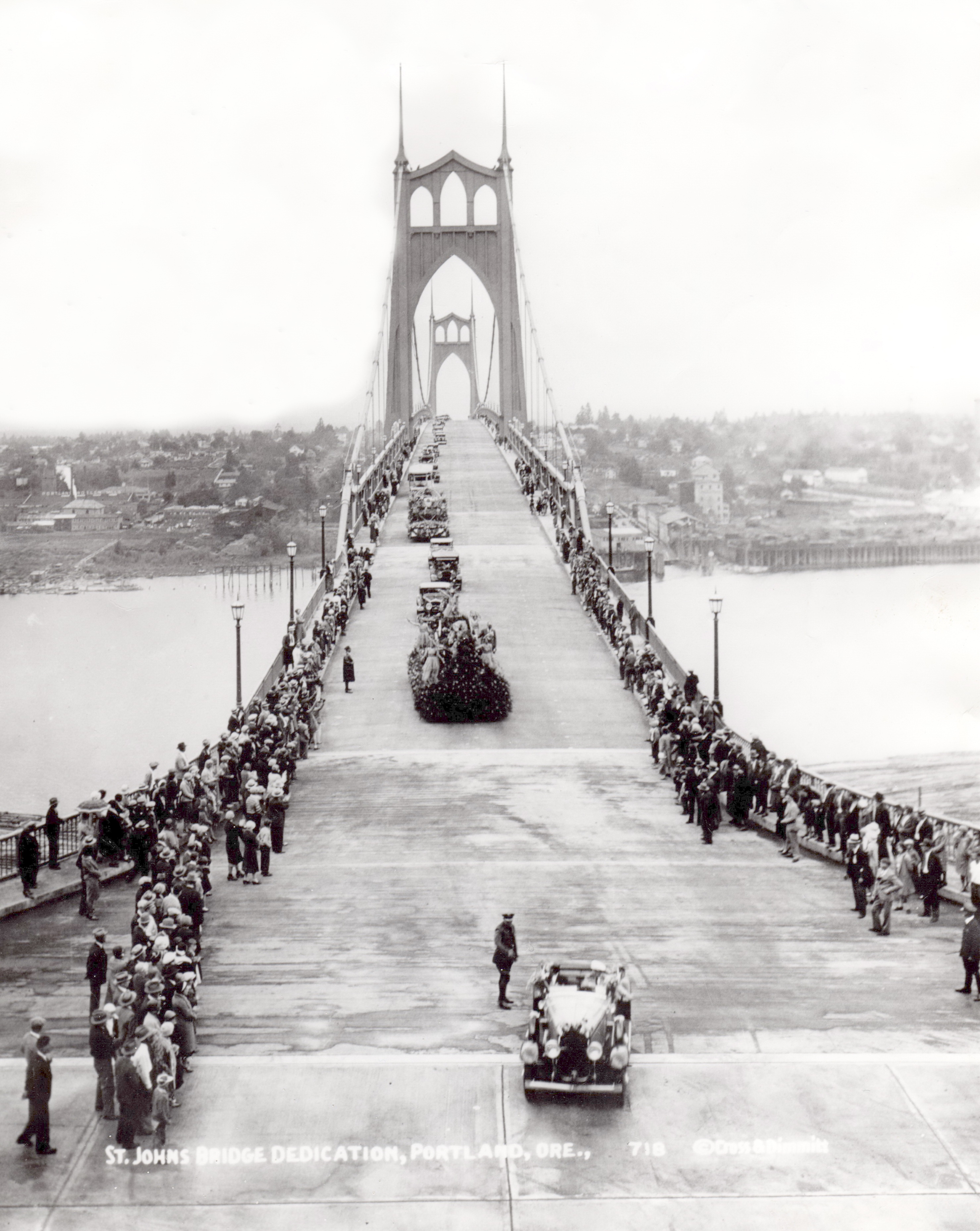 St. Johns Bridge Dedication -  June, 1931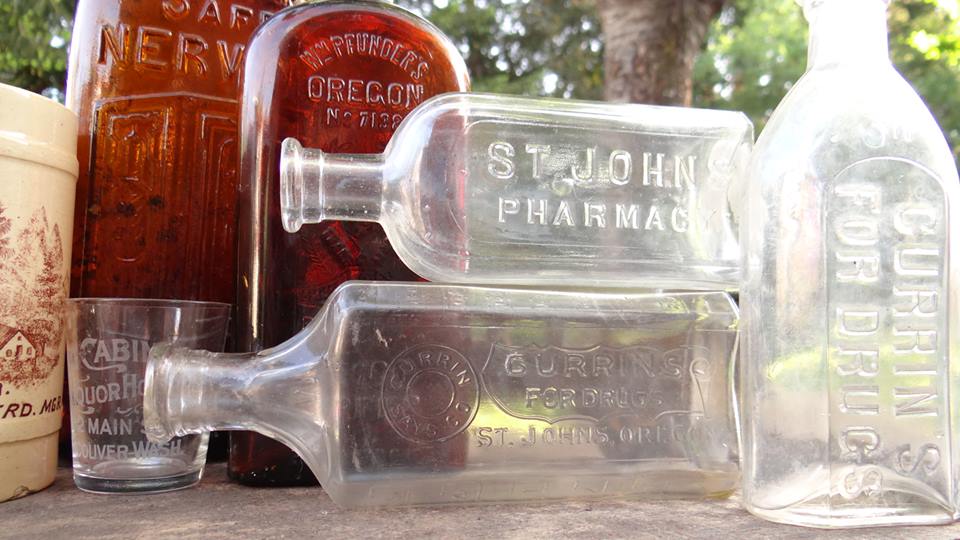 Paul Jefferies photo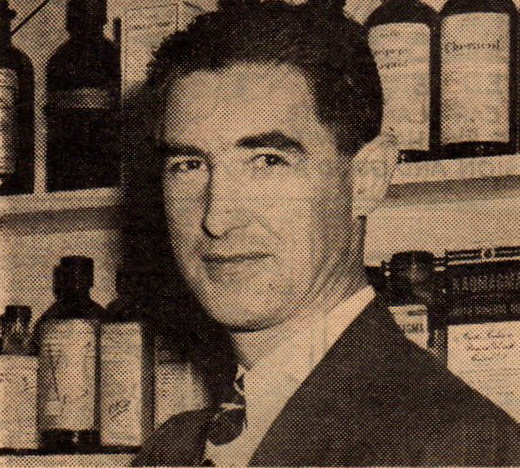 Glenn Davis Druggist April,1952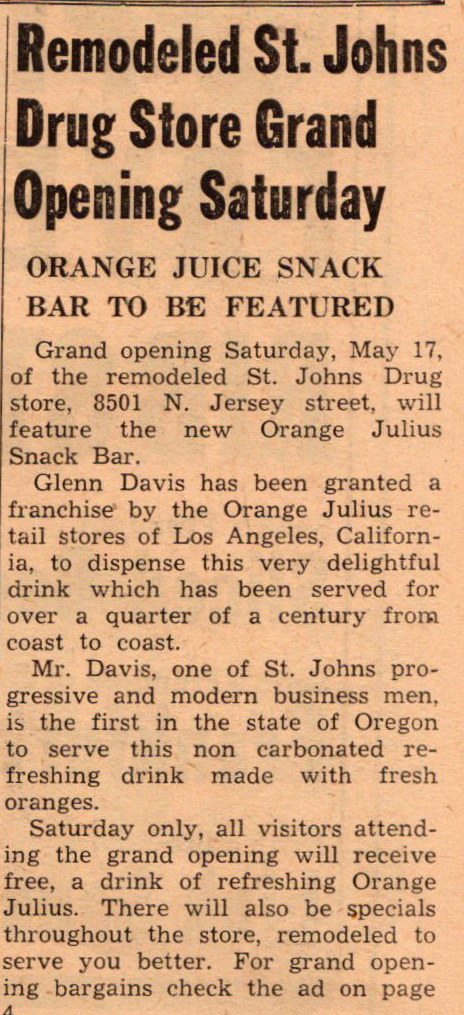 St Johns Drug Store Remodel 8501 N. Jersey -  May 17, 1952

October 1961 Currins for Drugs 8438 N Lombard sold to Wayne Hatch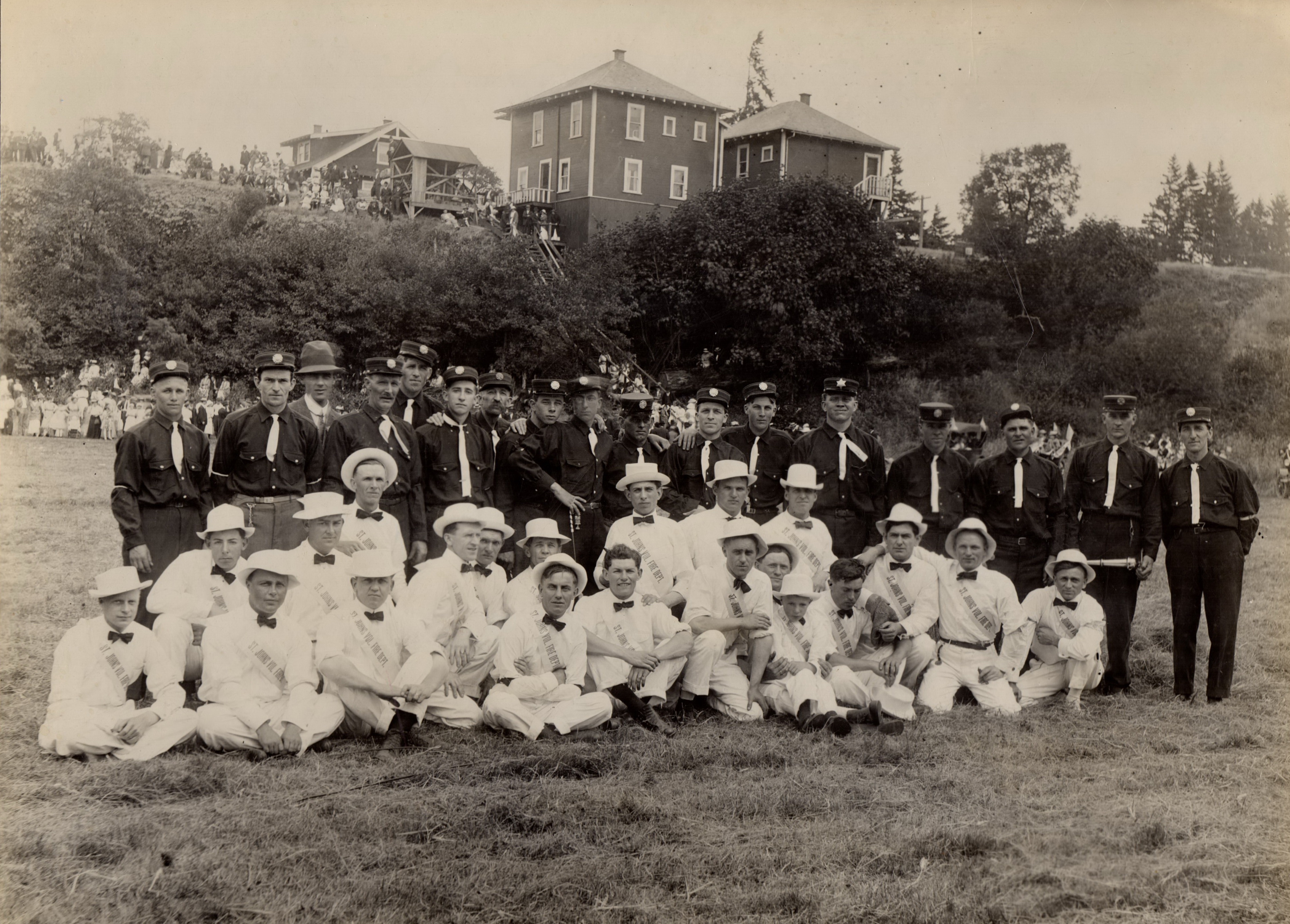 1911 - St. Johns and St. Helens Volunteer Fire Departments - St. Johns in white.
Click To Enlarge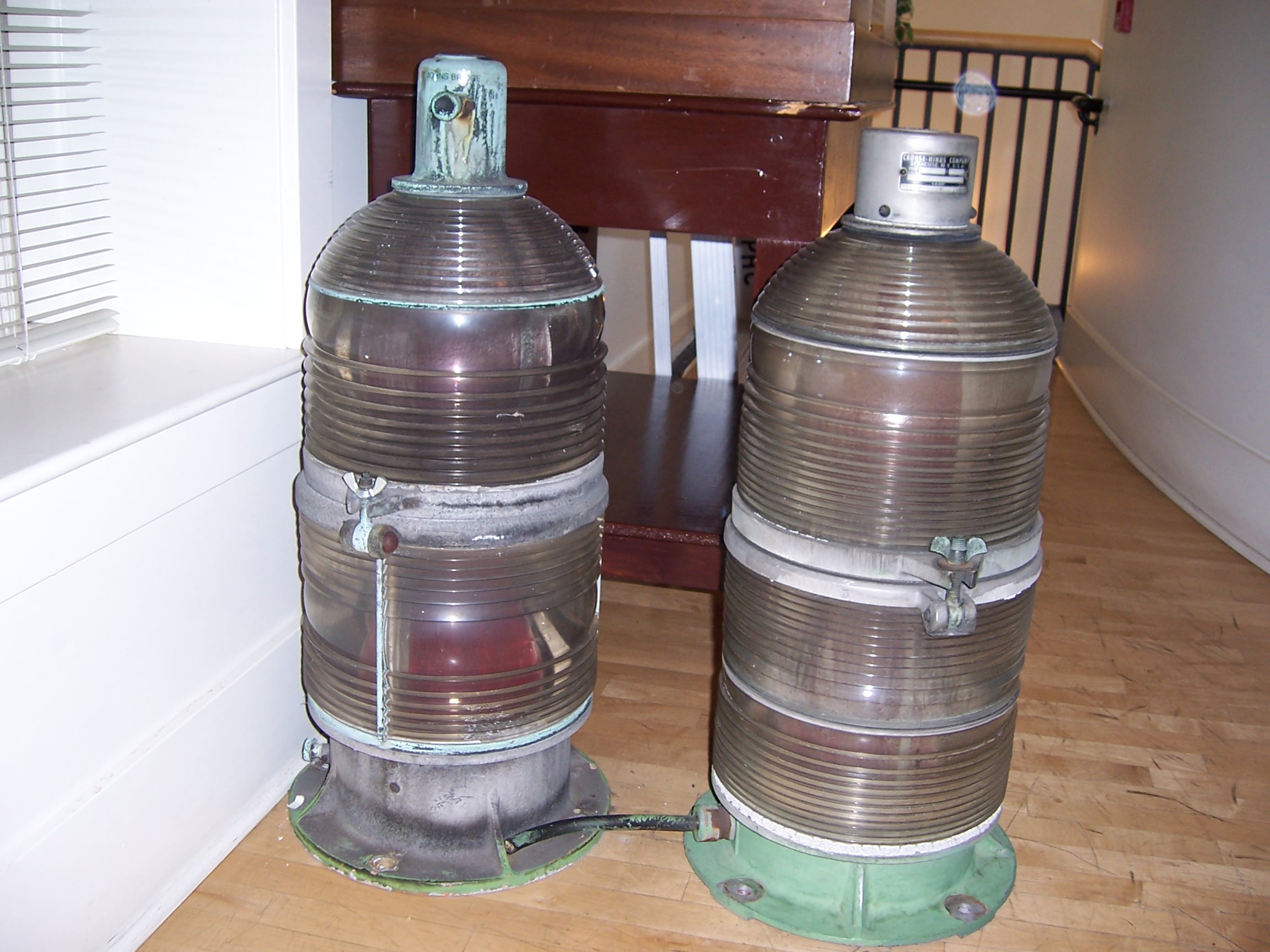 Original aircraft warning lights from St. Johns Bridge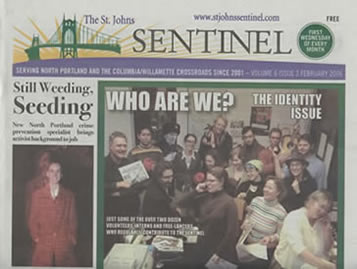 The St. Johns Sentinel ~  2001 - 2010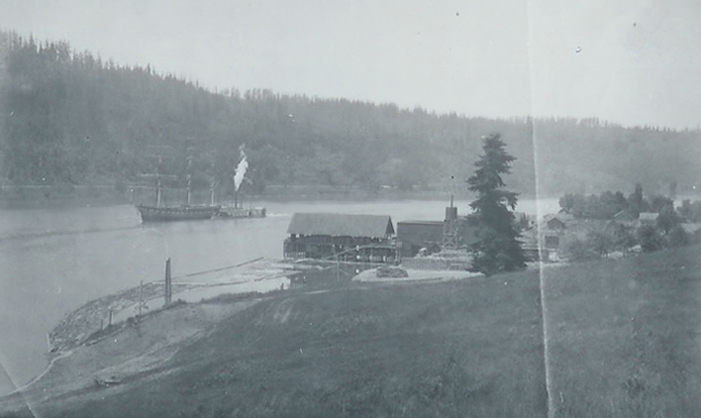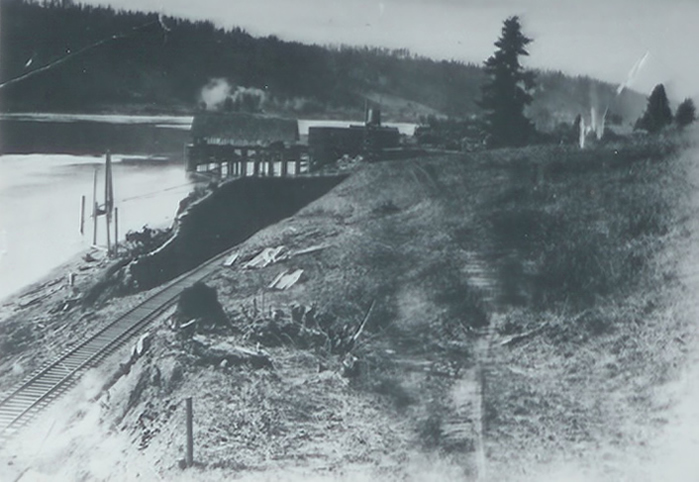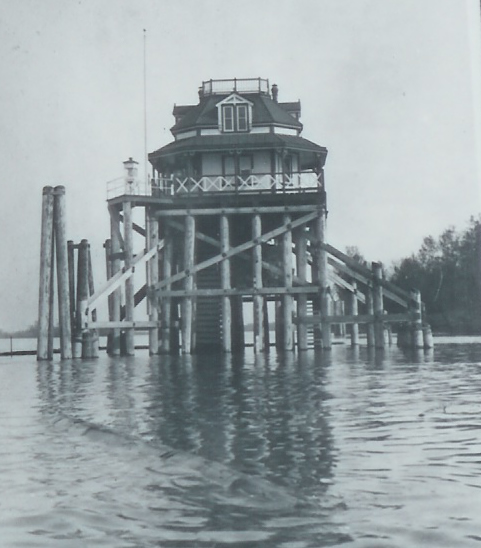 Light House at the Junction of Columbia and Willamette Rivers.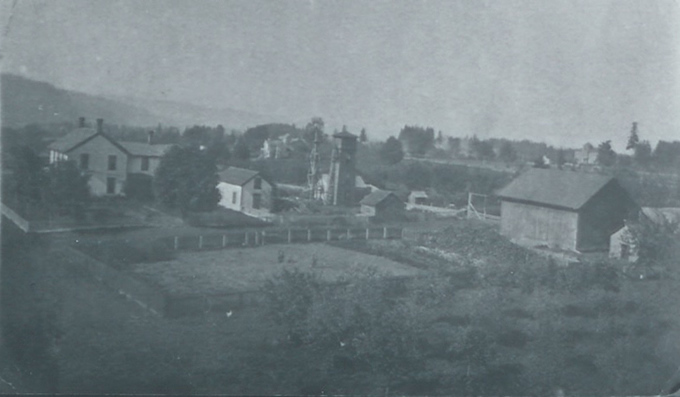 Central School can be seen in upper right corner.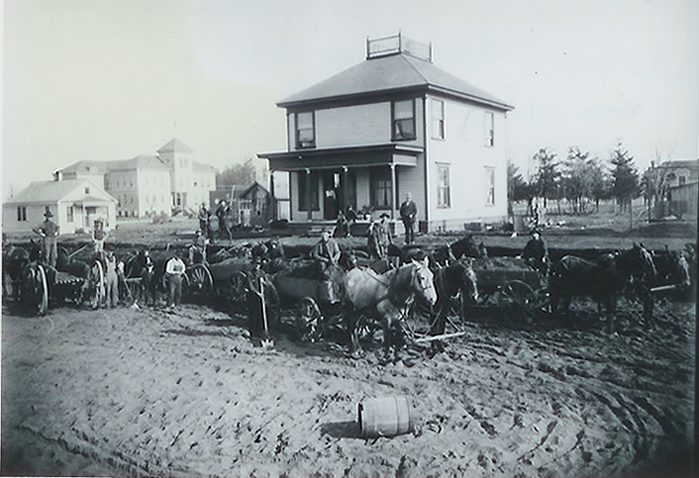 Photo taken February 22, 1907. The working crew: Howard Gee, son, N.A. Gee, father, James Gee, son.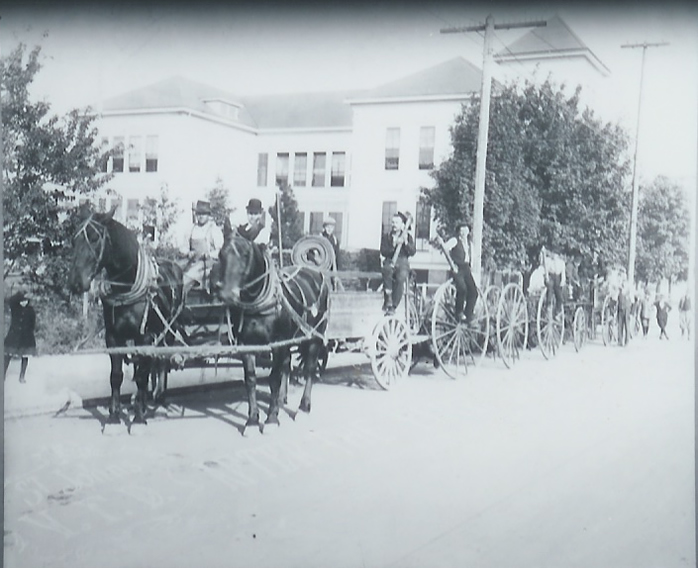 Central School in background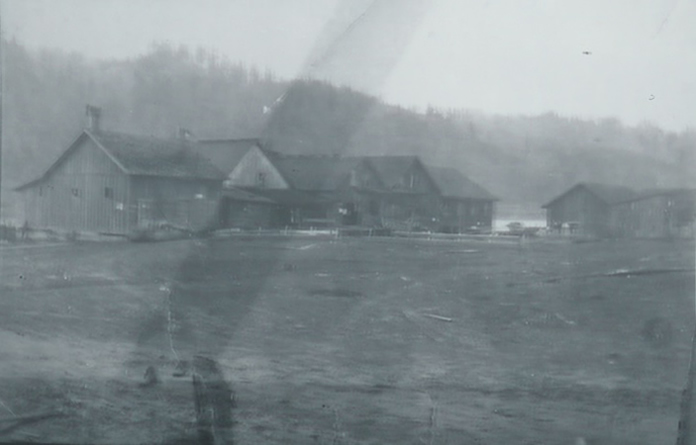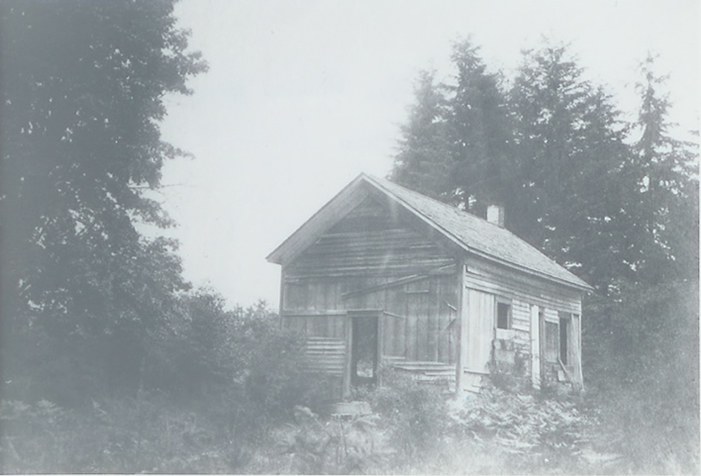 "Old (homesteader's) cabin" on the Minor Tract, circa 1900.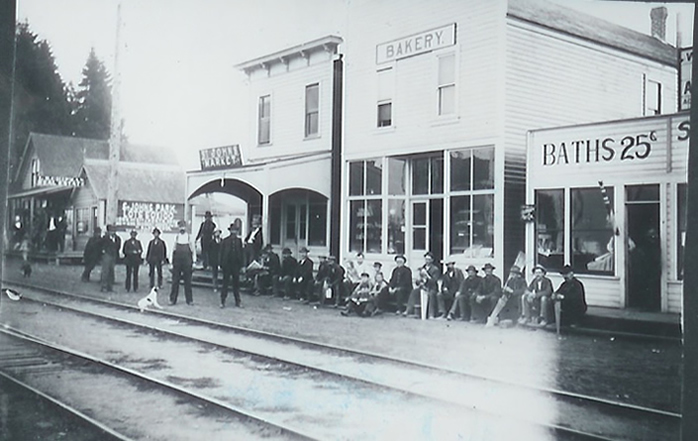 North Jersey street not far from the St. Johns Hardware store. Circa 1900 / 1902.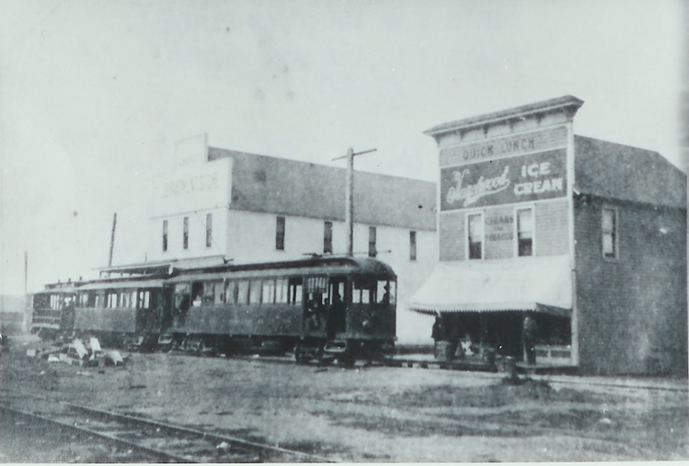 Bickner's Department Store and Quick Lunch Store (burned down in 1905). Hazelwood is brand name of ice cream - not name of owner. Photo believed to show first "electric" trolley in St. Johns. Photo taken January 8, 1903. The John T Labbe collection.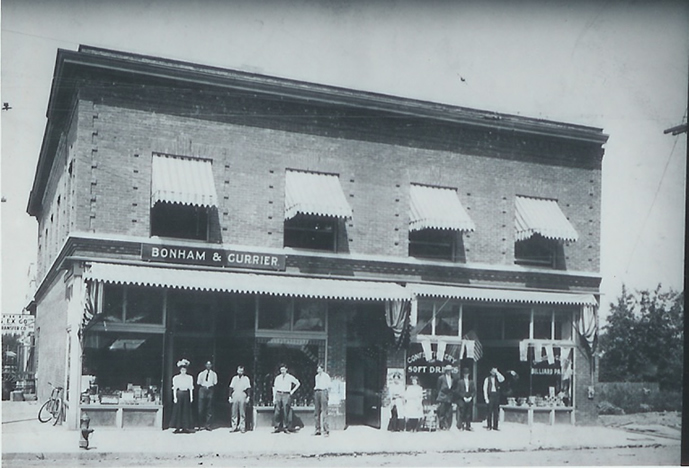 Bonham and Currier Building circa 1905 on North Jersey St. Note that the building is shared at this time with a confectionary / soft drink store and a billiard parlor. A transfer company is down the way on Burlington Ave. Photo courtesy of Katherine Bonham Oswald.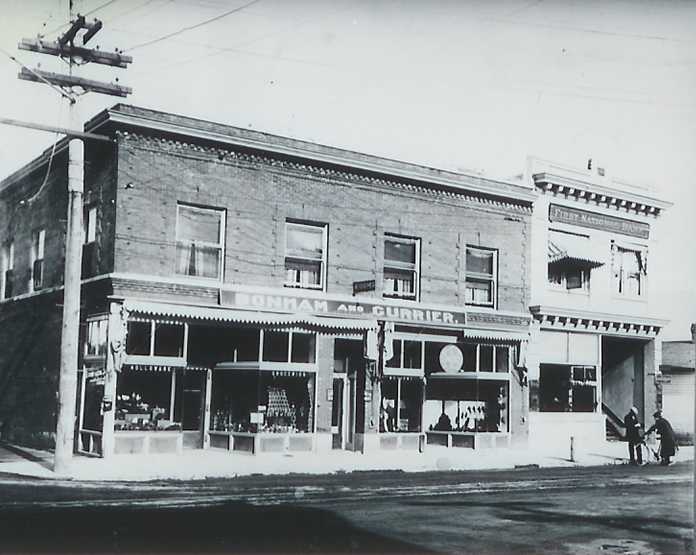 Bonham and Currier Building circa 1908. First National Bank is to the right.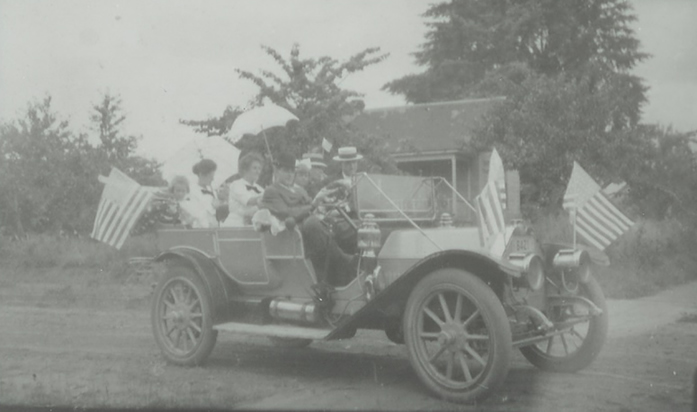 1911 St. Johns Parade. Percy Douglass is the owner / driver of this Glide automobile.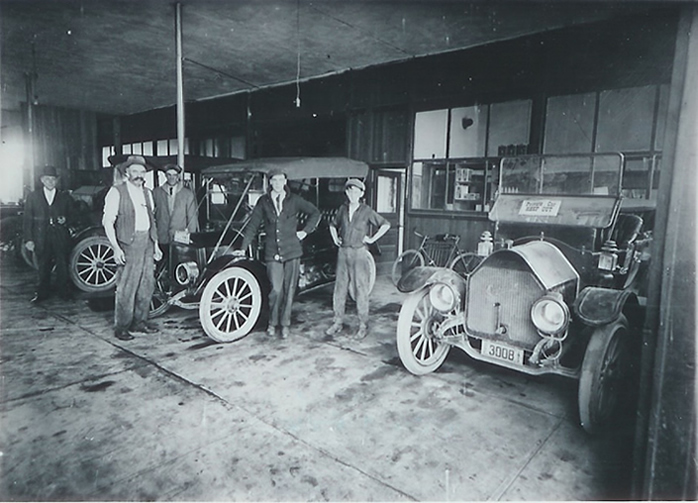 Winford H. Ball's garage on Burlington Ave., across from St. Johns City Hall. Photo taken in 1912 based on licence plate of car. Note "Private Car - Keep Off" sign.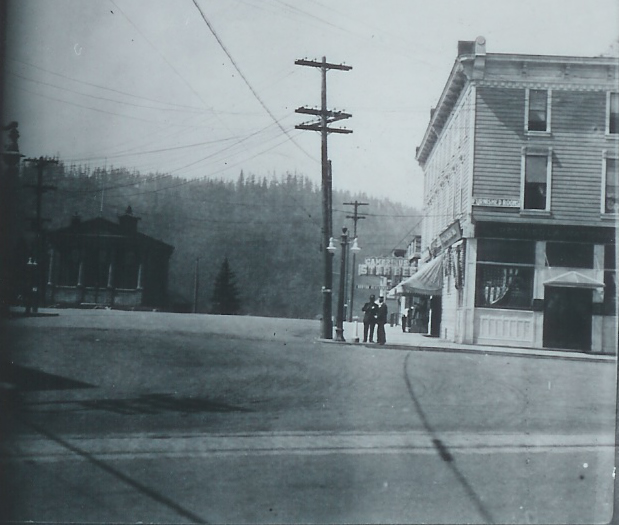 Looking toward the St. Johns City Hall (on the left). A man is receiving a shoe shine just down the sidewalk, under the awning. Trolley tracks are in the foreground.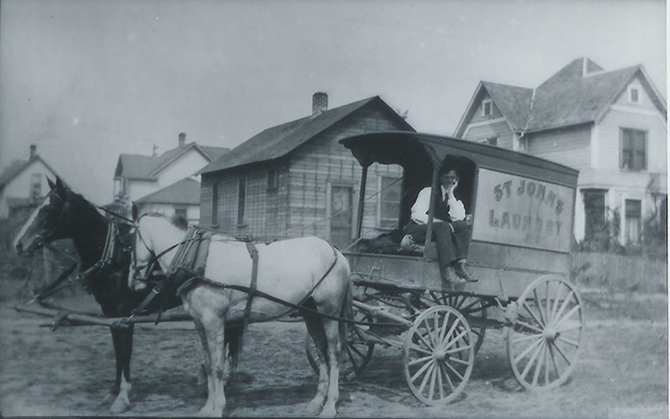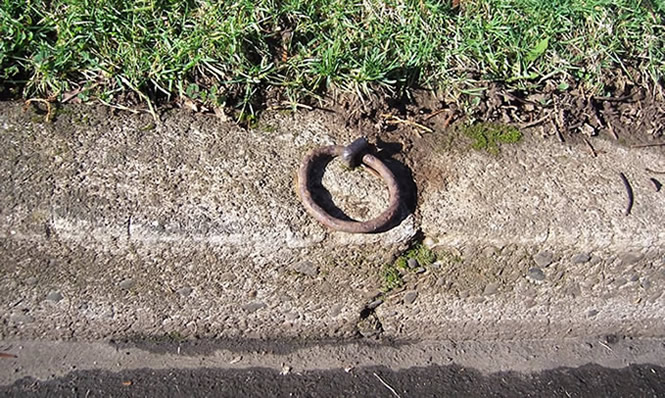 Horse rings were once a common site in St. Johns.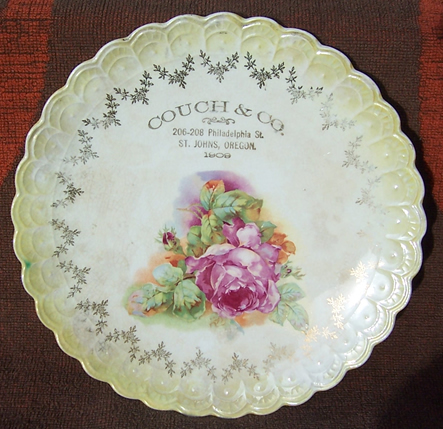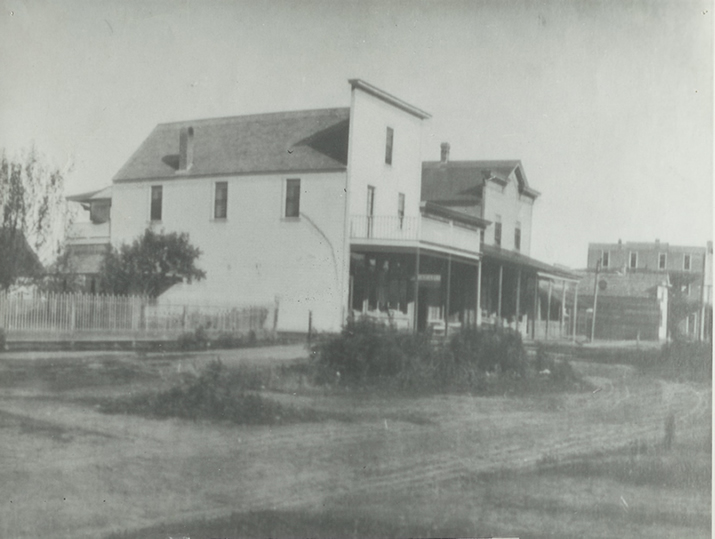 Store of K.C. Couch on Philadelphia Avenue at the corner of Ivanhoe Street circa 1906.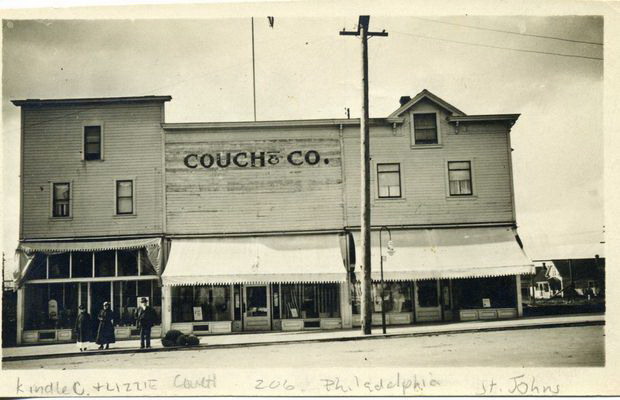 This was one of the first businesses in St Johns It was a combination grocery and furniture store.   206-208  Philadelphia was right across from City Hall and is now the Marvel building. The owner of this store was Kindle C Couch who was mayor of St Johns in 1907.

June 25, 1953 St. Johns Review

July 9, 1953 St. Johns Review

January 30, 1931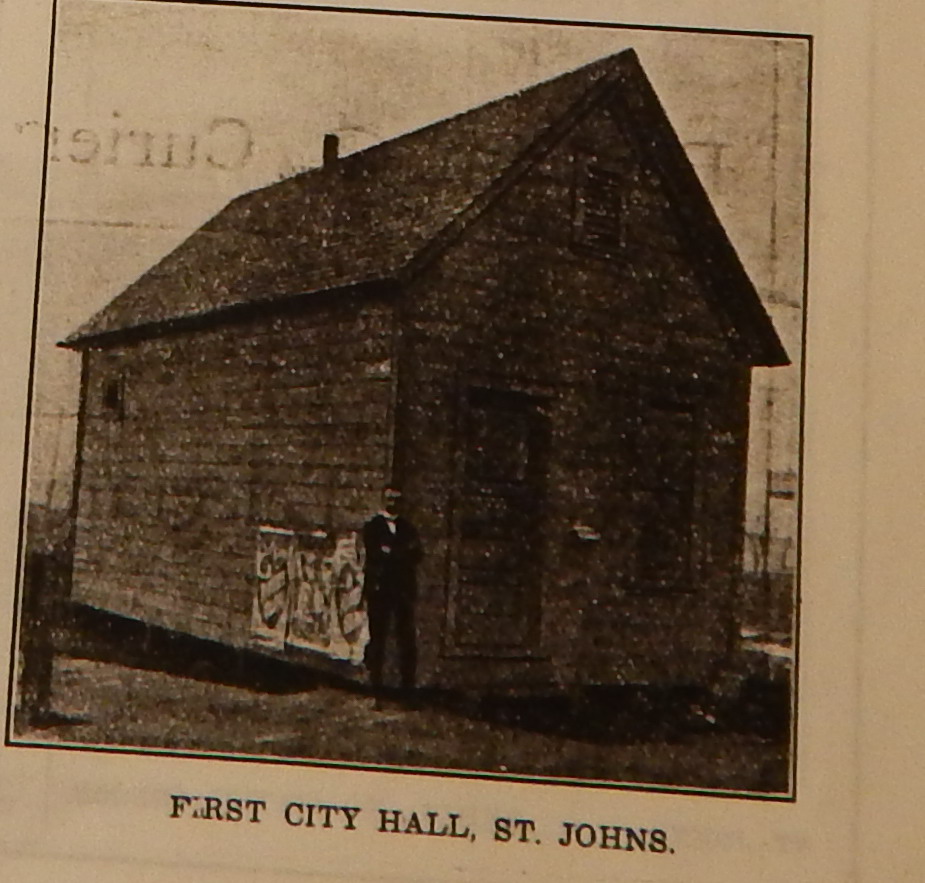 St. Johns first City Hall building, located between Syracuse and Philadelphia, was built in 1903.  It can be seen in the first photo to the left of the tree.
Click To Enlarge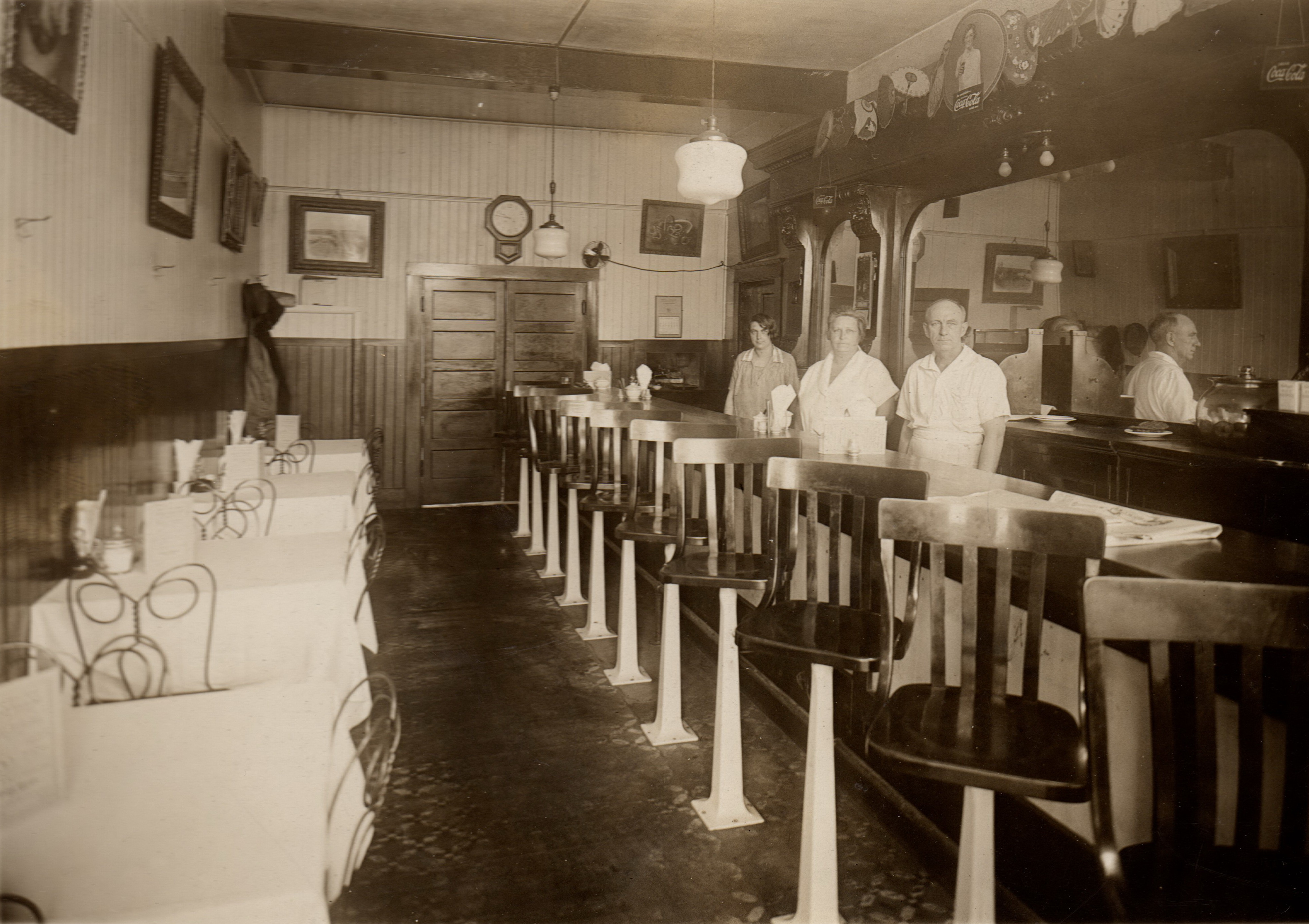 View from inside Dan Williamson's Restaurant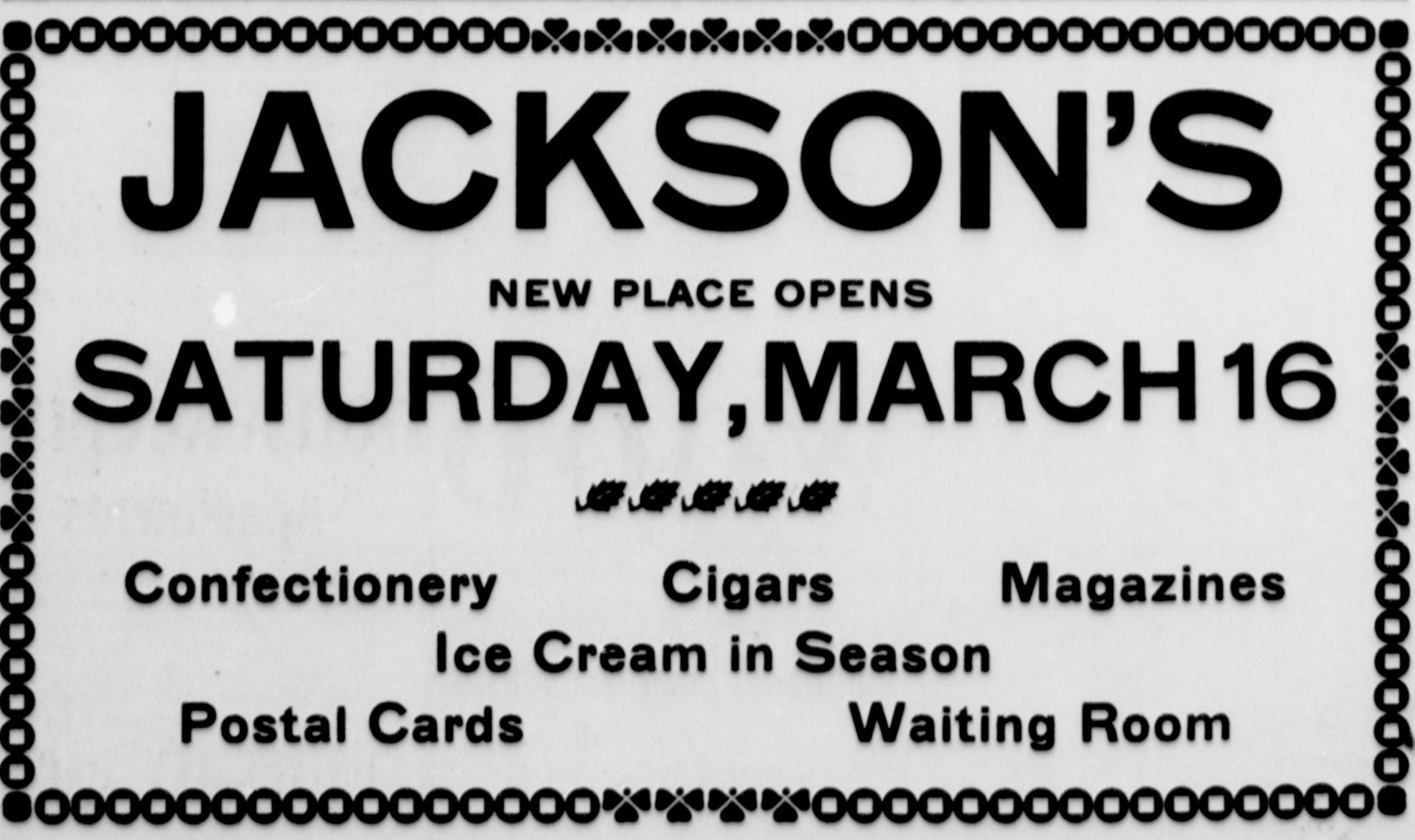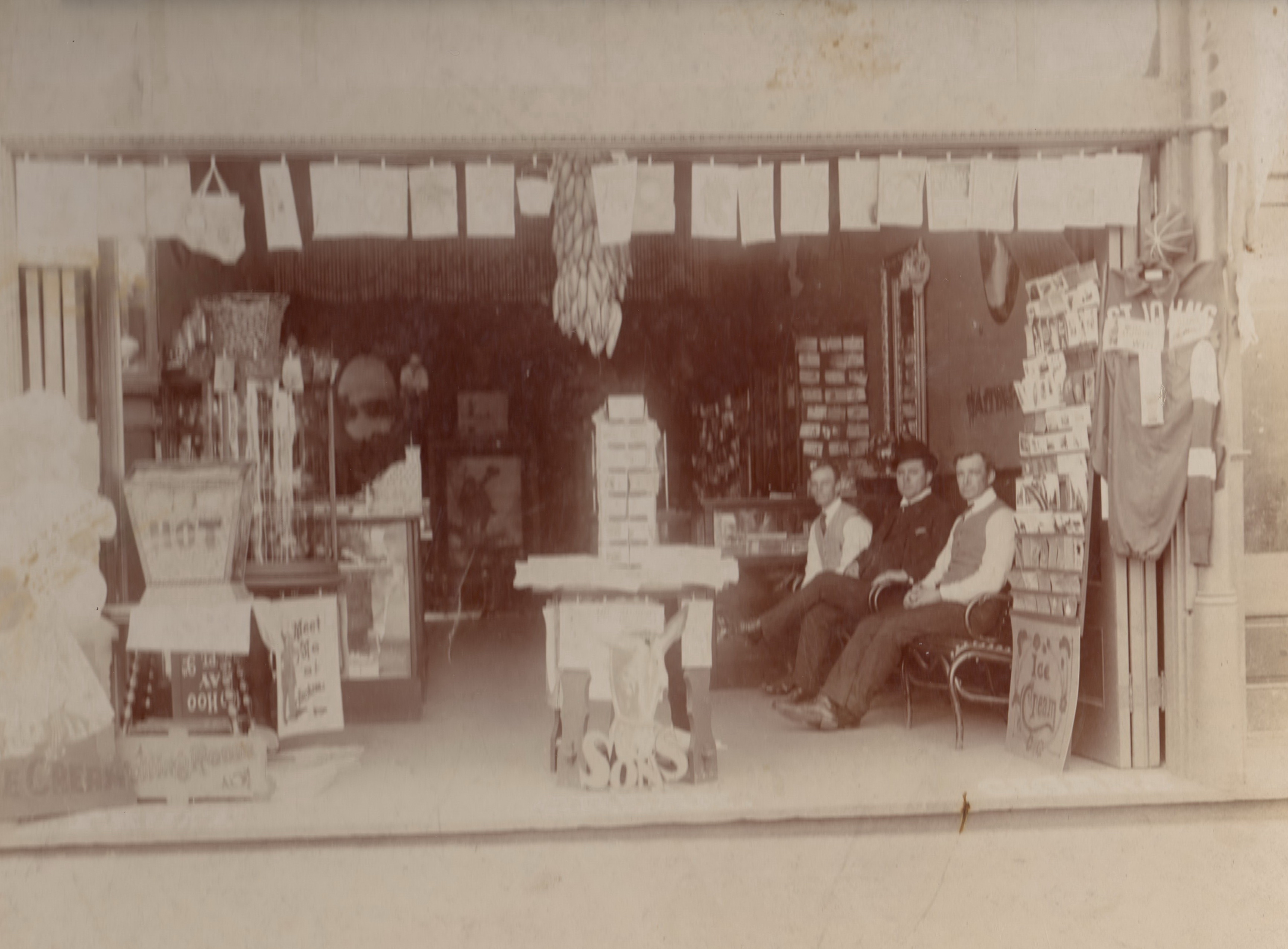 Jackson's Confectionary as it appeared in 1913.   Located next to the St Johns Pharmacy it opened on March 16, 1907 which at that time it was in the Slim's building.  Most likely the pharmacy was at 108 N. Jersey and Jackson's at 106 N Jersey.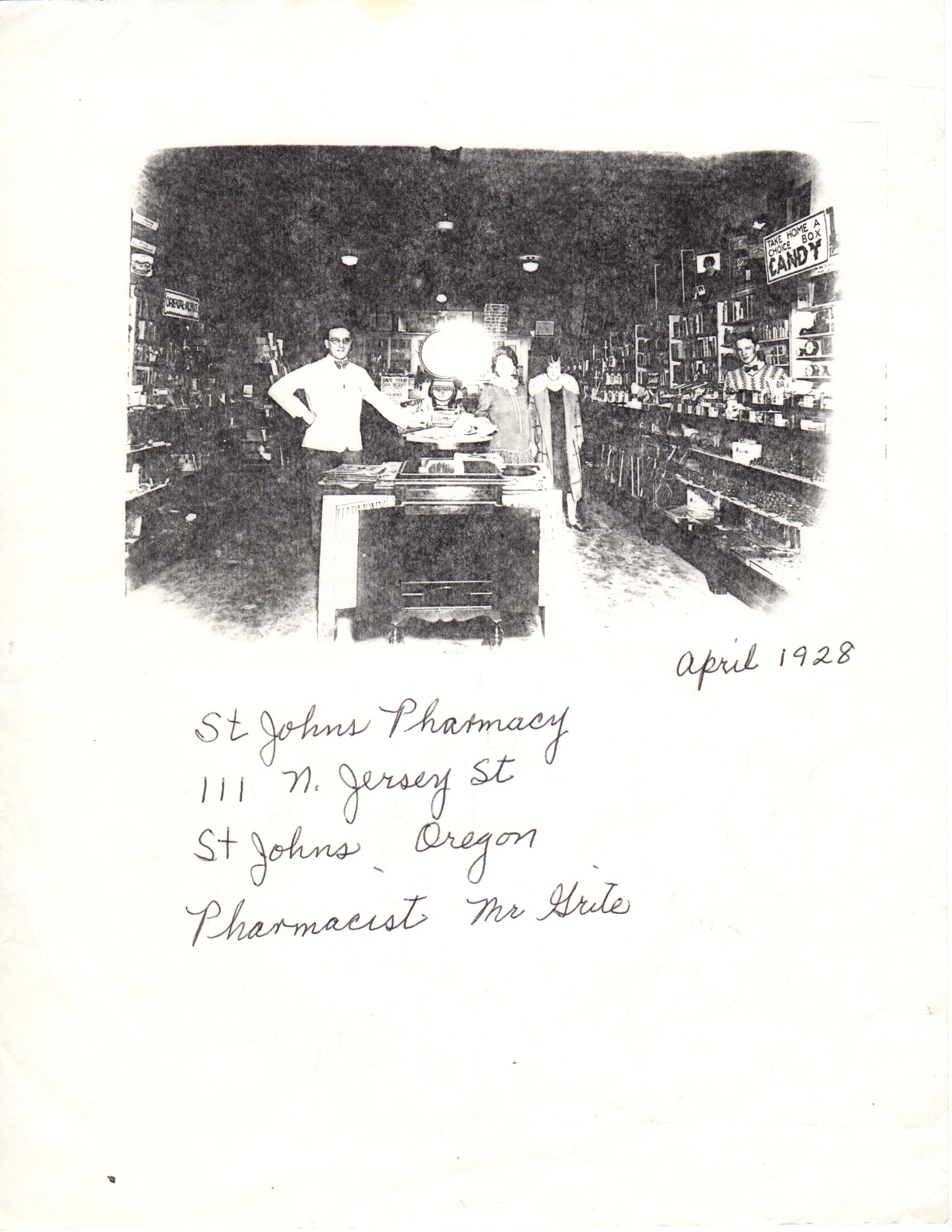 The pharmacy had moved across the street by 1928.  It is believed they were previously located at 108 N. Jersey.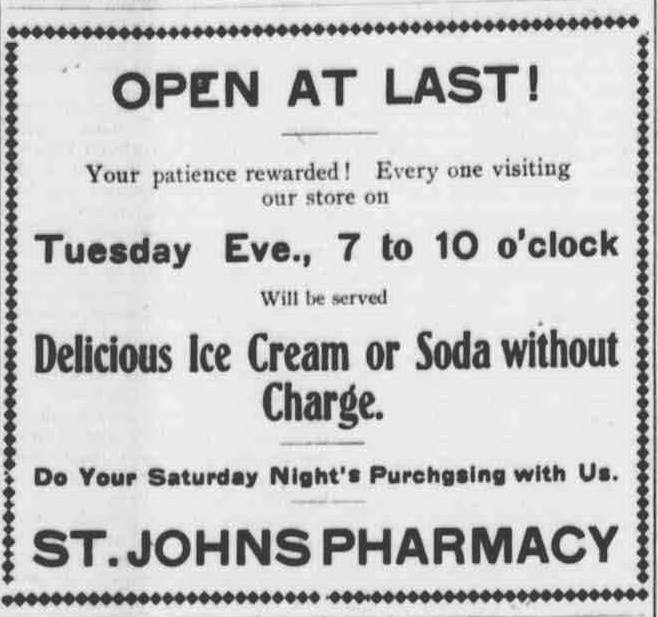 The St Johns Pharmacy was the first drug store in St Johns. It opened in May of 1905 where the Slim's building is now. They later moved across the street next to what is now the Central Hotel building. This ad is from May 19, 1905 St Johns Review.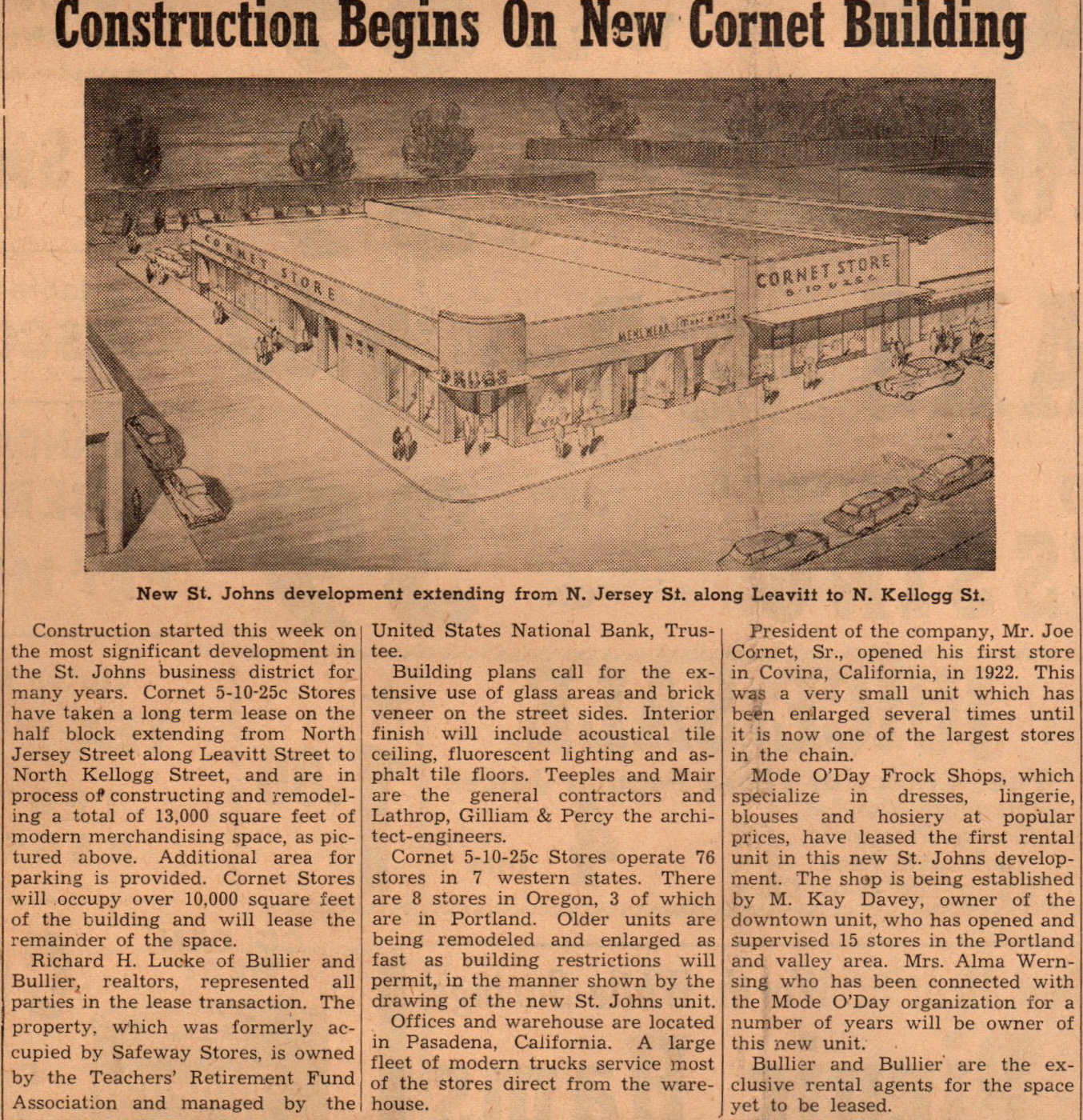 Cornet Store 8425 N Jersey under construction February 1952

Ad from the May 18, 1906 St Johns Review.  Dr S C Cook Undertaker in the same building as McClave's Furniture. H F Clark bought out McClave. This is the St Johns Theater block.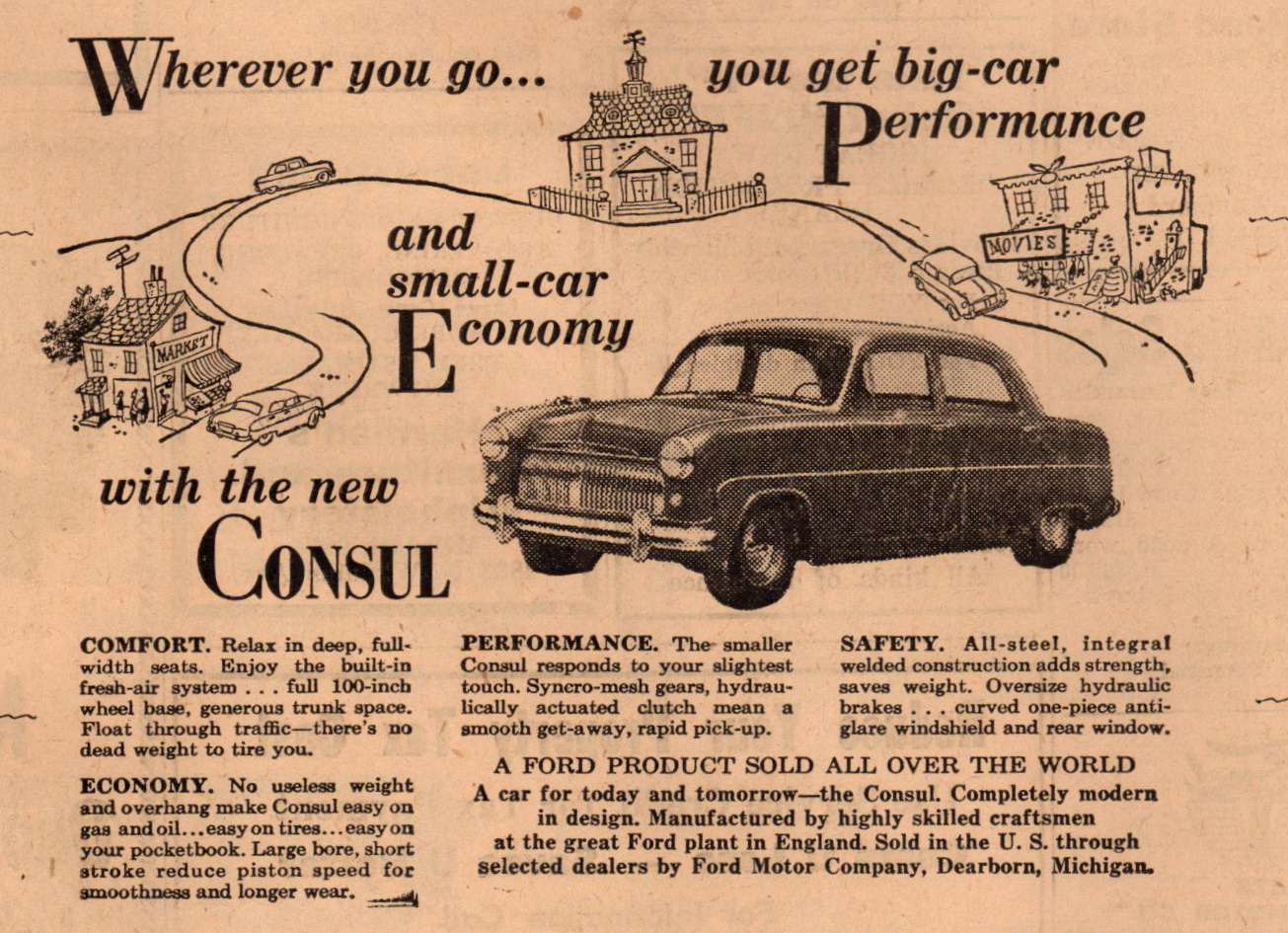 Harbor Motors advertisement from 1951.  How many of these did they sell?
~ Navigation Hint ~


Those of you who use a mouse press the Control key and move the thumb wheel at the same time. This will allow you to increase or decrease the size of the photo / article.
To return to the normal screen size press the Control key and the number "0" (zero).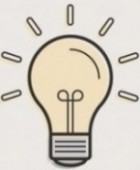 Last Updated 8/17/16